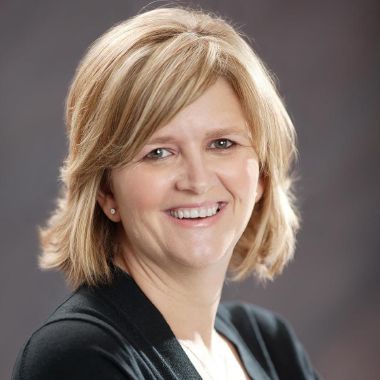 Shenandoah Chefalo
Organisatie: Center for Trauma Resilient Communities
Land: United States
Aantal eBooks: 5
Neem contact op met de auteur:
Extraordinary journey forges unique perspective, valuable insight
What's in a name? For Shenandoah Chefalo, plenty.
Embarrassed by her first name and the unwanted attention that came with it – made worse by a nomadic childhood that kept her from building lasting friendships – Chefalo developed tough skin at an early age. Along the way she learned how to deal with disappointment, push through discomfort, overcome adversity and accurately gauge people – qualities that make her unusual first name and unconventional upbringing almost bearable. At least in hindsight.
"My childhood was challenging in many ways," she says. "But it also shaped who I am."
Born in San Diego to a U.S. Navy welder and a free-spirited mother who bounced from place to place and job to job, Chefalo was named Shenandoah because her parents met in Las Vegas, home of the ill-fated Shenandoah Hotel and Casino.
"I'm glad they didn't meet at the Tropicana. Shenandoah was tough enough," she jokes. But in all seriousness, she hated her name. "Everyone asked me about it. I learned to answer in a way that got people to stop asking questions. I wanted to be Stephanie or Jennifer so badly. I just wanted to fit in."
Shenandoah – or Shen, as she is known to friends and colleagues – lived the "gypsy lifestyle" typical of military families. But that continued even after her father was out of the picture.
"I lived with my mother until I was 12, and in all that time I never stayed in the same place for more than three months," she says. "People find that hard to believe, but that's exactly how it was. If I had a school project due at the end of the semester, I never bothered to start it. I knew we'd move before I had to turn it in. I have no favorite teachers from back then…no best friends."
There is only a hint of sadness in Chefalo's voice. She chooses to focus on the positive.
Kids who grow up together fall into cliques at an early age, and some people spend their entire lives trying to overcome those labels," she says. "I don't have to carry around any baggage from back then, and I don't have to prove myself to anyone.
"And by moving around so much, I could recreate myself every few months and be whoever I wanted to be. I learned how to meet people, read them pretty quickly and find something in common that we could both relate to."
Chefalo's road to maturity took a leap forward at age 12 during a trip to visit an aunt in Michigan.
"My mother announced that we were moving to Nebraska, and I told her I wasn't going with her," she says. "I was tired of the constant moving and change. I said, 'I'd rather be in foster care.' And that's what I did. She didn't fight me on it. I was pretty independent. I was already getting myself ready for school every day, doing laundry, making my own lunch. I was taking care of myself."
"I remember forging my mom's signature on a report card once, not because my grades were bad but because she'd never do it. So I did it myself."
Chefalo was in foster care for only a short time before setting out on her own as a teenager. Refusing to allow her circumstances to decide her future, she worked hard to graduate from Caledonia High School (near Grand Rapids, Mich.) and was accepted at Michigan State University. She planned to study criminal justice and focus on helping troubled teens, but she eventually earned a Bachelor of Arts degree, majoring in social science.
"I was average at everything, which was exactly what I wanted," she says. "If you're the best at something, people want to know you and be around you. I didn't want that; I wanted to fly under the radar."
Chefalo realized, however, that "average" would never provide the happiness and success she ultimately desired. To get there, she would have to face her fear of intimacy and allow people in – not an easy task for someone who'd spent her life keeping others at arm's length.
"Let's just say I know what it's like to be out of your comfort zone," she says. "That's never fun, but it's usually beneficial."
While working at a law office in Lansing, Mich., Shenandoah was introduced to Gerald Chefalo, who was interviewing for a job with the firm. She was impressed by his positive outlook and genuine concern for others.
"I've learned a lot from Gerry," she says of the man who would become her husband. "He won't allow people to be 'rubber stamped.' He genuinely cares and always offers something more – something to help them turn their life around. He makes a difference."
The two eventually moved to Traverse City, Mich., where they opened a law office in April 1999. Married in 2002, the couple built a successful business "through raw determination and by being so dumb you don't know how dumb you are," she says. "There was a time when we had next to nothing, but we refused to quit. We just worked as hard as we could."
Chefalo believes the lessons she learned as a child, along with the years she's spent as the law firm's office manager, have given her the ability to effectively coach and counsel others.
There is nothing I haven't seen. Nothing shocks me. So I come from a place of support and friendship, not judgment," she says. "I want to help, I know how to help, and I can cut through the BS because I can see it from a mile away.
"I have pretty good gut instincts. I can usually tell who is trying to hide and who needs to be forced out of their comfort zone. In the workshop setting, it's amazing to see what things people are comfortable sharing with complete strangers once they're able to push through their initial apprehension.
I've never viewed myself as a victim, and I don't like it when other people play the victim card. I've been run over a time or two, but you have to learn to pick up the pieces and move on as quickly as possible."
Chefalo knows her "tough love" philosophy doesn't sit well with everyone, but she isn't going to apologize for it.
"I'll be the first to congratulate you, but I won't coddle you," she says. "If you want someone to coddle you, I'm not your person. I can be abrasive; I know that. But people who can handle it will move forward quickly."
If you are interested in the coaching methods of Shenandoah Chefalo please call for a free strategy session to see how living life on your terms can change your life or the life of your business.
Shenandoah Chefalo
Faculty-Center for Trauma Resilient Communities
Email: shen@garbagebagsuitcase.com or schefalo@crossnore.org

Word Bookboon-auteur
Heb je een goed idee dat je graag zou zien omgezet in een zakelijk boek of studieboek? Heeft je ervaring je iets geleerd over persoonlijke ontwikkeling en zou je dat willen delen met de wereld? Of ben je gespecialiseerd in een academisch onderwerp dat beter kan worden uitgelegd? Kwaliteit, duidelijkheid en beknoptheid kenmerken de eBooks van Bookboon. Praat nu met ons redactieteam en schrijf straks een publicatie op je naam!
Aanvraag