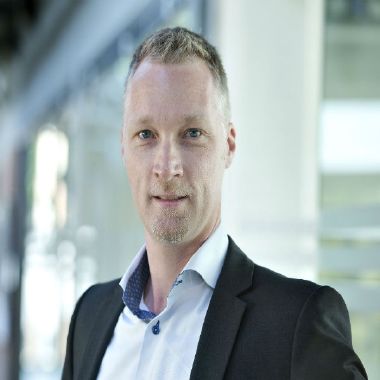 Christian Nielsen
Institución: Aalborg University
País: Denmark
Cantidad de libros: 11
Contacta con el autor:
Principal achievements
Given the global importance of creating innovative business models that create and capture value for broad stakeholder groups in society, and the evident lack of research in this area, Christian Nielsen's clear vision led to the establishment of the Business Model Design Center (BMDC, see www.bmdc.aau.dk) at Aalborg University. Within its first four years of existence, this centre of excellence has managed to attract funding of over €1.000.000 for research activities. Furthermore, this funding trend is likely to continue considering that since the establishment of this highly multidisciplinary research centre in 2011, over 200 companies ranging from local start-ups and SMEs to multinationals with a global presence have seen the value of collaborating with BMDC.
This is evidence of the cutting-edge research being produced at BMDC under Christian Nielsen's leadership, which highlights multidisciplinary contributions that break away from traditional academic silos. The contributions of the rigorous scholarly research have led to published works in leading scholarly journals. Furthermore, the applied research and the sound strategic advice has had a significant impact on the practices of the companies with which BMDC collaborates. This is evident from the ability to attract organisations and funding. As new industrial sectors and academic fields are beginning to recognize the importance of business model design for the future competitiveness of companies in an evermore complex global world, it is expected that the BMDC will continue to strengthen its already internationally oriented position which is already present with the quarterly BMDC summits, the annual Business Model BUZZ (see 2014 resumé here: http://bit.ly/bmb2014v), textbooks downloaded by over 300.000 students and the Open Source based Journal of Business Models (www.journalofbusinessmodels.com) initiated by Christian himself in 2013.
Christian's ability to change career from business to academia, then to banking and back to academia again illustrates his ability to adapt and acquire new knowledge. Upon his return from the financial sector, Christian made a successful turnaround in the Master's degree in Management Accounting at Aalborg University. This degree now boasts one of the largest numbers of students for a Master's degree in business at Aalborg University. At the present Christian serves on the executiveboard for the Department of Business and Management at Aalborg University besides being involved in two start-up companies and teaching business models on a certified executive board governance education.Keynote and research invitations in Europe, the US and Australasia are evidence of the broad reach of his research and entrepreneurial skillsets.
Research strategy
Christian's research profile lies at the intersection of management accounting, business models and intellectual capital and relates to issues of accountability and performance measurement. Theoretically, Christian's work builds upon Activity Systems Theory and Effectuation Theory as well as theories of accountability, legitimacy and stakeholder theory. His current research has led to the creation of a typology of business model configurations. This typology is able to constitute a backbone for mapping out the business models of any organisation,thus substantiating business model innovation patterns through empirical testing, and furthermore forming the backbone of business model benchmarking,KPIs, external disclosures and their assurance.This has led to the creation of a software platform open to other researchers to engage in and perform empirical testing on emerging theory and to help build new theories. The vision for this database is that it will become the world's most comprehensive mapping of business model configurations and be capable of drawing in researchers with analytical, archival, and qualitative foci to further strengthen its quality.
This again is evidence of Christian Nielsen's innovative and visionary foresight in creating synergies and bringing experts together around a common cause in turn providing a strong and more holistic methodological and theoretical contribution to a neglected area. It is Christian's vision that the BMDC will become a leading global center of excellence, continually attracting companies that see value in collaboration, and hence further enhancing the research brand of the center. The research center's collaboration is expanding as we speak, and from primarily having European research partners, the center now has strong links with Australasia, and more recently it has been invited to collaborate with global thought leaders such as Stanford University.

Conviértete en un autor de Bookboon
¿Tienes una gran idea que te gustaría convertir en un libro de negocios o en un libro de texto para estudiantes? ¿Tu experiencia te ha enseñado algunas cosas sobre el desarrollo personal que te gustaría compartir con el mundo? ¿Te especializas en una materia académica que podría explicarse mejor? La calidad, la claridad y la concisión son las características principales de los eBooks de Bookboon. ¡Habla con nuestro equipo editorial ahora mismo y publica material con nosotros!
Pregunta