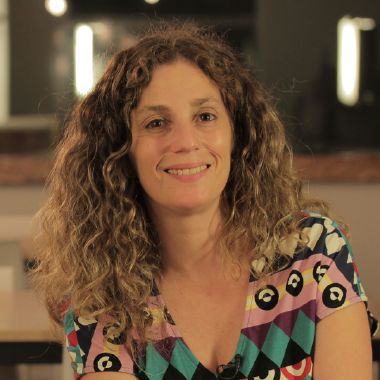 Débora J. Slotnisky
Country: Argentina
Number of Titles: 1
Contact the Author:
Débora J. Slotnisky es licenciada en Ciencias de la Comunicación (UBA) y periodista (TEA). Cuenta con más de quince años de experiencia cubriendo temas de tecnología para medios nacionales e internacionales. Además de ser autora del libro Transformación Digital: Cómo las personas y las empresas deben adaptarse a esta revolución (agotado en papel y disponible en las principales tiendas de libros electrónicos), se desempeña como oradora, panelista y moderadora en eventos sobre tecnología. También da charlas y talleres en empresas de distintas industrias para ayudar a que sus profesionales puedan mantenerse productivos y competitivos en la era digital.

Actualmente, publica en los diarios argentinos La Nación y El Cronista; también en el diario El Observador, de Uruguay, y en la revista Information Technology. Por sus artículos periodísticos, ha recibido numerosos premios, entre ellos, el premio argentino Sadosky a la prensa por un informe especial de sobre el déficit de profesionales tecnológicos; fue, dos veces, finalista de concursos periodísticos de la consultora Accenture; y recibió un galardón de la Asociación de Entidades Periodísticas Argentinas (ADEPA) por su trabajo en el diario La Nación.
Si bien está basada en Buenos Aires, Argentina, viaja con frecuencia a congresos y conferencias en todo el mundo sobre tecnología en calidad de conferencista o para realizar coberturas periodísticas.
Browse all by Débora J. Slotnisky
Become a Bookboon author
Do you have a great idea that you would like to see turned into a business book or student textbook? Has your experience taught you a thing or two about personal development that you'd like to share with the world? Or do you specialise in an academic subject that could do with some better explaining? Quality, clarity and succinctness are what characterise Bookboon's eBooks. Talk to our editorial team now, and get published!
Enquiry