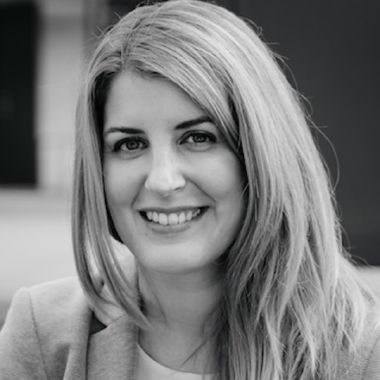 Sabine Stoverock
Country: Germany
Number of Books: 1
Contact the Author:
Als selbstständige Wirtschaftspsychologin (M.A.) und systemische Beraterin (DGSF) unterstützt Sabine Stoverock…
...Organisationen bei der Weiterentwicklung des Wettbewerbsvorteils Organisationskultur, um langfristig hervorragende Leistungen zu ermöglichen, Motivation zu sichern, Mitarbeiterressourcen (ein) zu binden, die eigene Reflexionsfähigkeit zu stärken, Innovationskraft zu steigern und insgesamt eine Entwicklung hin zu einer agilen, lernenden Organisation zu fördern.
...Teams dabei, sich in ihrer Zusammenarbeit und Kommunikation so aufzustellen, dass sie ein gemeinsames Verständnis ihrer Teamziele und Werte haben, Konflikte konstruktiv lösen und möglichst effektiv arbeiten können.
...Menschen dabei, ihre Bedürfnisse und Potenziale zu erkennen und diese zur Entfaltung zu bringen.
Nach verschiedenen beruflichen Stationen in den Themenfeldern psychologische Diagnostik und HR beschäftigt Sabine Stoverock sich bereits seit mehreren Jahren vor allem mit diesen wirtschaftspsychologischen Themen:
· Agiles Mindset / agile Organisationskultur, insbesondere Empowerment / Motivation, Purpose, Vertrauen & psychologische Sicherheit
· Erfolgreiche Veränderungsprozesse in Organisationen
· Transformationale Führung im Kontext der vuka-Welt
· Konstruktive Kommunikation und Konfliktlösung / Mediation
· Resilienz als Kernkompetenz in einer agilen Arbeitswelt
Sabine Stoverock lebt in Deutschland, arbeitet aber europaweit auf Deutsch und Englisch. Als Beraterin, Trainerin und Moderatorin begleitet sie vor allem Führungskräfte und Teams, aber auch Studenten, z.B. an der Hochschule Fresenius Köln und am KMU Institut der Universität St. Gallen.
Besonders wichtig ist ihr, Menschen in einem vertrauensvollen und gerne auch humorvollen Prozess dabei zu unterstützen, Ziele und Potenziale zu erkennen und diese zur Entfaltung zu bringen – sei es auf persönlicher oder ganzheitlich organisationaler Ebene.

Browse all by Sabine Stoverock
Become a Bookboon author
Do you have a great idea that you would like to see turned into a business book or student textbook? Has your experience taught you a thing or two about personal development that you'd like to share with the world? Or do you specialise in an academic subject that could do with some better explaining? Quality, clarity and succinctness are what characterise Bookboon's eBooks. Talk to our editorial team now, and get published!
Enquiry