5 creative thinking books you can't miss
November 8, 2019
Posted in Articles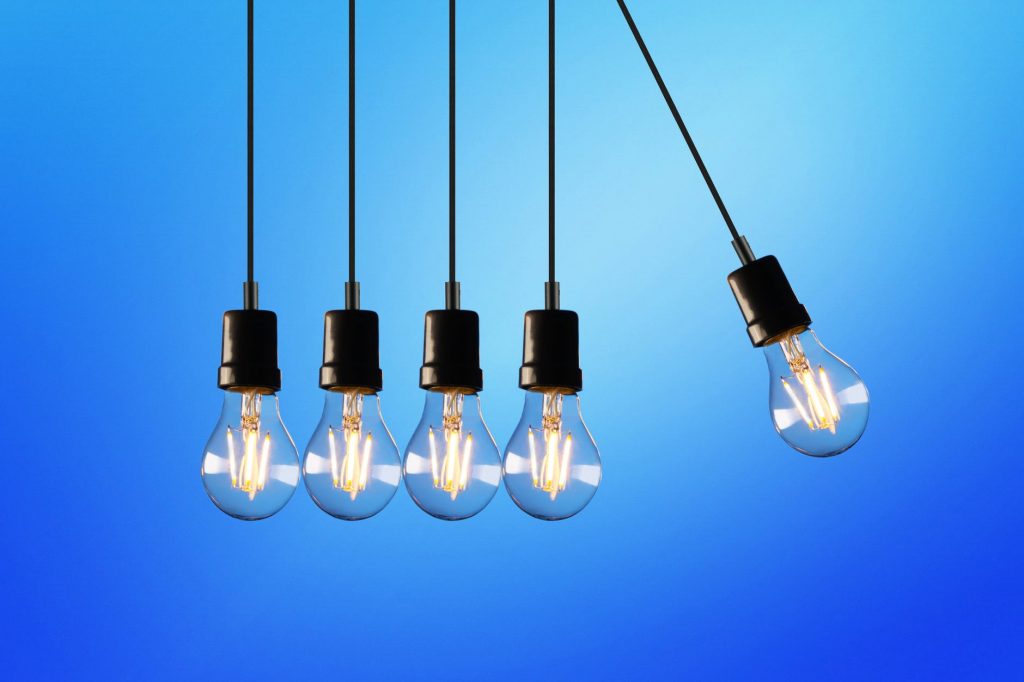 Creative thinking is a way of looking at a situation or problem and coming up with unique ideas or solutions to improve or solve it. It is one of the top 5 soft skills of the future and contrary to popular belief, this in-demand skill can be learned. Let's look at our top 5 eBooks that promote and improve creative thinking.
Thinking skills
This eBook will cover all kinds of thinking skills and will make you see that your brain is the most powerful organ you possess. It is the tool that, if used skillfully, can help you perform better in your job, better in your team and better in your organization. By developing your thinking skills to meet the needs of the modern world, you are guaranteed to succeed.
Download Thinking Skills here.

Thinking strategically
Strategic management is a widely studied field because it is through strategy that organizations attempt to reach their goals and out-think the competition. Thinking strategically requires research, analysis, and forethought in order to create a plan for how you will proceed as an organisation. In this eBook, you'll receive an insight into the strategic thinking and planning process. What does it take to formulate a strategy? And how does strategic thinking differ from normal thinking? In this eBook, you'll find out. Download Thinking Strategically here.
Unleashing Blue Sky Thinking
This book aims to provide the 21st-century business leader with the requisite rites of passage to discover their hidden and unrealized potential so that they begin to unleash it in their day-to-day life. It provides simple yet genius solutions to the myriad situations corporate stewards face as they seek to create value for their organisations. A number of new concepts are introduced in the book. These include 'thinking without the box', 'thinking wide and wild', brinnovation (breakthrough innovation), winnovation (winning innovation) and more.
Download Unleashing Blue Sky Thinking here.
Strategic thinking and how do I get it?
Strategic Thinking is not Strategic Planning. Strategic Thinking requires a set of critical skills to analyze, and evaluate the steps necessary to achieve a positive outcome. Strategic Thinking is complex but can be learned. Some can develop a deep understanding of the process. Others can understand some elements of the process. Either level is of significant benefit in business and personal interactions as well. This book provides the reader with clear explanations of the necessary skills, real-life examples, and exercises to help develop their own Strategic Thinking abilities.
Download Strategic Thinking and How do I get it? here.
Creative problem solving
This book debunks the perceived mysteries and complexities of creativity and problem-solving. Most people challenged to describe how they do their day job, be it a pilot, doctor, or accountant can do this as they know how they do what they do. Ask the same people to describe how they 'do' creativity and the response will rarely be as clear, often a series of vague words using phrases like 'out of the box, brainstorming, stage gates etc.'. People talk about creativity not what they 'do' in order to be creative. This book will change that. We are all creative problem solvers because everyone in their life has at some point had to solve a problem in a new way. However, because it happens by accident it cannot be repeated and performance cannot be improved. As any sports coach will tell you, one had first to be aware of how one does something in order to focus on the parts and them improve all of the elements before putting it all back together again.
Download Creative Problem Solving here.