The future of work: The biggest L&D challenges according to learning professionals
October 31, 2019
Posted in Articles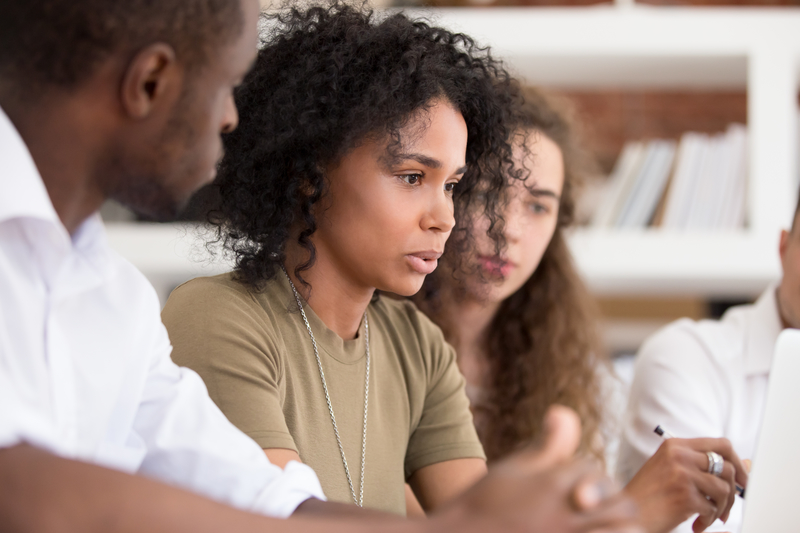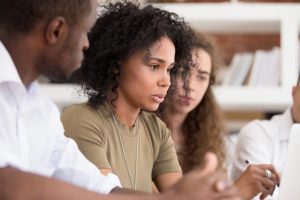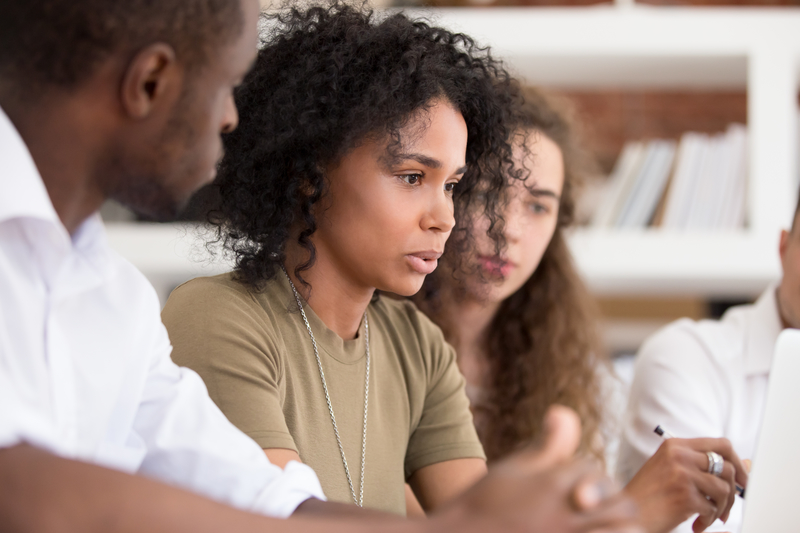 In the ever-changing world of work, it is easy to wonder how today's employees and businesses alike will map out a path to success in the future workplace. What innovative new pathways will technology open and which doors will it shut forever? With all of the uncertainty surrounding what the workplace of tomorrow will look like, one thing is clear: businesses must take the right steps to future-proof both their employees and their companies. 
This article was originally published in The Learning Technologies Awards E-Magazine.
To uncover just what those steps are as well as the road ahead for businesses, Bookboon conducted a survey with the people determined to develop today's employees into tomorrow's workforce: those in charge of learning within organisations. We spoke to Learning & Development professionals from around the globe to find out why they believe developing the very skills that make us human will allow us to work alongside technology instead of against it and found out just how businesses should provide the digital training that will secure their place in the unknown future ahead. This is a taste of some of our results.  
Going digital will help shrinking L&D budgets  
It would appear that for an extraordinary number of companies, the budget allotted to training and development is insufficient and shrinking. 80 percent of learning managers report experiencing cost-saving pressures in some form or another. This means that employers must move away from solely offering their employees cost-ineffective classroom training and towards digital learning or a blended approach to learning, saving the many expenses associated with classroom training such as employee travel costs, space rental as well as the cost of the trainer or course itself.
The gap in soft skills 
With businesses everywhere hiring for employees' technical skills over interpersonal skills such as teamwork or communication combined with a lack of soft skills training in the educational system, it is no wonder that employees are entering the workplace unprepared with the skills that will allow them to succeed and grow within and outside of their role. Among the L&D professionals we spoke to, 80 percent indicated an immense soft skills gap spanning across industries.
"In the organisations that I work with, the tendency is to focus on technical skills and the soft skills get forgotten," said an L&D professional we spoke to. 
This gap is creating a further need for accessible, individualised, up-to-date learning. Yet a quarter of companies do not have a learning solution in place that focuses on these skills or their employees' personal development. We decided to look further and find out what barriers are stopping organisations from investing in the essential skills development of their employees and how to overcome them with digital learning.
Learning should account for busy schedules  
As many of us are aware, the demands of the modern workplace are ever-changing and ever-increasing. Many employees and employers alike simply don't have the time to fit skills development into their already packed workday.
"People feel they don't have enough time – that learning is a 'nice to have' and always goes to the bottom of the priority list," said an L&D professional we spoke to.
With eLearning, training materials tend to be short-form, interactive, and mobile. Engaging, bite-sized learning content decreases the time employees are required to spend learning a new skill and digital learning means a shorter turnaround time between training and applying new skills to the workplace.  
Learning solutions should be easy-to-use 
Although employers have been focused on hiring employees for their technical skills, no two workers will be on the same level in terms of tech-efficiency. In order for employees to be able to develop these essential soft skills, they must be able to work with a learning solution that is easily accessible and easy-to-navigate for everyone within the company.
95% of Learning & Development professionals said that ease-of-use is the single most important factor to ensure organisation-wide adoption of a new learning tool. Having a streamlined, easy-to-use learning solution is more likely to lead to a successful solution roll-out and higher employee usage.
As we continue to integrate new technology into the workplace, L&D professionals predict that our human skills such as creativity, originality, initiative, critical thinking, persuasion and negotiation will increase in value while the demand for technical skills will plummet. This means that businesses must focus on developing the skills of tomorrow today by investing in the learning solutions that will prepare employees and businesses alike for the unknown future of work ahead of us.
This is just a selection of our results. To find out more about what Learning & Development will mean for the future of work and for a deeper analysis on the L&D industry from our experts, download Bookboon's Learning & Development Landscape Report 2019.  
Participate in our 2020 L&D landscape survey and receive a free copy of Bookboon's L&D Landscape Report 2020. It takes less than 10 minutes to complete but will provide a wealth of insights for both you and us: https://www.surveymonkey.co.uk/r/LDlandscape2020