Become a great place to work through L&D
September 6, 2019
Posted in Articles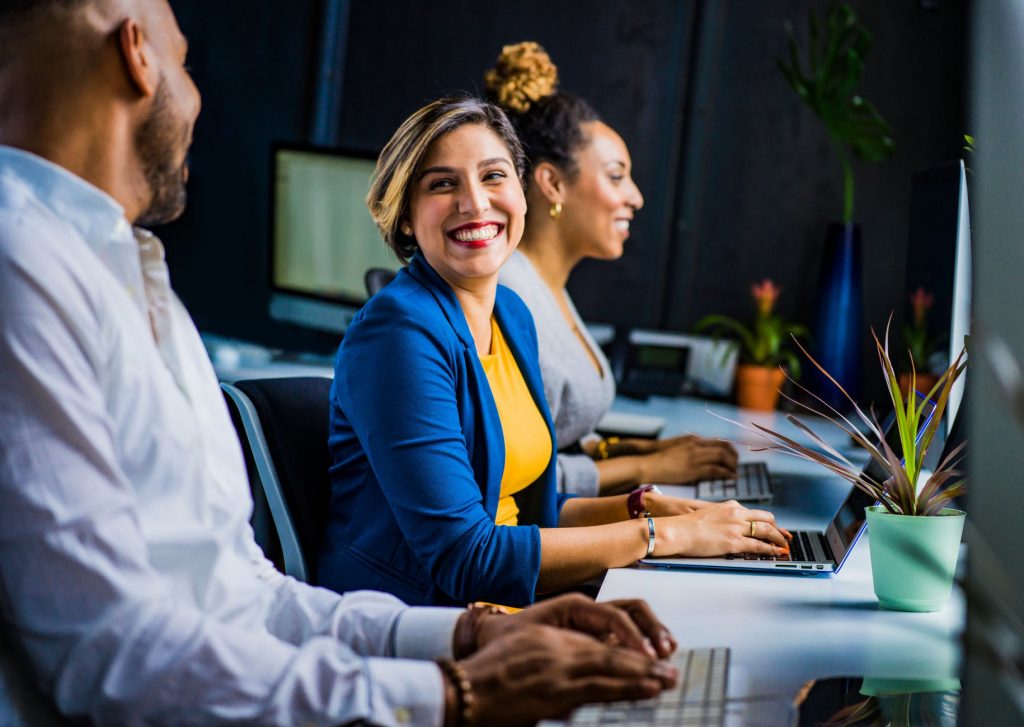 What comes to mind when you think of a great place to work? For many employees, a great workplace depends on the company's culture, the people they work with and their opportunities for growth within the organisation. Providing your employees with a culture that fosters productivity, communication, collaboration and development within and outside of their roles can all be achieved by adding L&D to your people strategy. Here are 6 reasons that investing in L&D will impact every area of a business and make your company a great place to work.
L&D promotes growth and boosts retention
A company that puts the growth of its employees at the heart of its culture by investing in development offerings is a great place to work for its employees. L&D increases productivity, job satisfaction and encourages employees to remain with a company. Linkedin's 2018 Workplace Learning Report suggests that 94% of employees would prolong their stay in an organisation that invests in their career development (1). A business' investment in personal development offerings inspires proactive, lifelong learning because it provides employees with learning opportunities throughout the many stages of their careers.  
L&D attracts the best talent
As a company grows, the list of roles needing to be filled often expands as well. It is beneficial for companies to bring on individuals who are interested in their growth within the company, and it turns out, many people are. 83% of employees would choose a new employer over their current one if it offered more training and development (2). Offering personal development opportunities increases the potential that new talent interested in their own proactive skills development and growth within the company.  
L&D inspires collaboration
The Harvard Business Review found that the time spent by managers and employees in collaborative activities has ballooned by 50 percent or more over the last two decades meaning investing on collaborative skills such as teamwork and communication is more important now than ever before (3). Employees with strong skills in these areas communicate effectively and work efficiently both individually and as team members. Through collaboration, processes tend to be quicker and more efficient. Workers with strong collaborative skills also tend to decrease conflict quickly and effectively by applying creative problem-solving skills to workplace issues.  
L&D boosts productivity
A company is only as productive as the people working for it, making an investment in the skills that foster productivity such as communication, collaboration, time-management, and multi-tasking, critical for companies. These skills have a direct and immense impact on an employee's productivity levels and therefore those of the company they work for. When it comes to targets, goals, and milestones, employees with developed soft skills foster a clear line of communication between employees and management, as well as between a business and its clients causing mistakes to decrease and productivity rates to soar.
L&D improves communication
Effective communication is an essential factor to a great place to work, yet because of the focus on developing technical skills in business, this essential soft skill is lacking in 80% of organisations (4). More than three-quarters of the average employee's day is spent communicating with colleagues, clients , and management (5). Whether or not a company has invested in its employees' communication skills will determine if this enormous portion of time is beneficial or detrimental. Communication impacts every area of business making effective communication is an in-demand skill for organisations.   
L&D creates great leaders
A positive relationship between manager and employee is enormously valuable in determining whether or not a company is a great place to work. Great leadership impacts company culture, employee motivation, and workplace productivity. Because of a lack of focus on soft skills in schools and because many managers are promoted into their roles because of the technical skills they displayed in previous positions, many managers do not possess the essential leadership skills required to manage a team. Building these leadership skills through a company's learning offering will have an overall positive effect on every area of a company.
No matter the size of your company, becoming a great place to work does not have to be difficult or expensive. With digital learning, the development opportunities that benefit every aspect of an organisation are cost-effective and are fit-for-purpose so that every member of staff can access training that will help them grow. Investing in the development of your employees is an investment in their future and the future of your company as well.