5 Time Management books you can't miss
September 3, 2019
Posted in Articles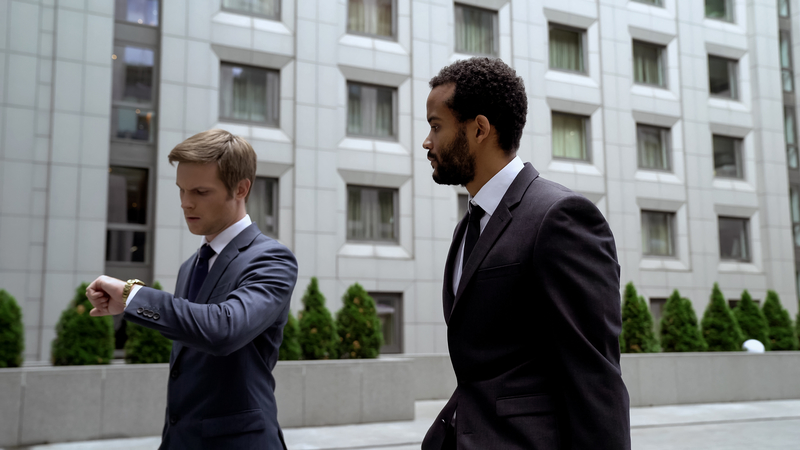 Time. We all have the same amount of it during any given day but some of us struggle to manage it as well as others seem to. Time management is one of the most common struggles in the modern world of work but, luckily, Bookboon has you covered with our top 5 books on Time Management. Check them out and learn how to increase productivity, meet your goals and stop procrastinating.
Successful Time Management
Are you making the most of your time? To-do lists and planners can help us focus but in the modern world, deadlines, workloads and commitments are more prevalent than ever before. Do you make the most of your time or are you always chasing your tail? This eBook will show you the best skills and techniques to prioritise your work, avoid time-wasting habits as well as how to communicate when you just don't have the time.
Download Successful Time Management here.
The Experts Teach: Time Management
This eBook brings together 25 articles from the top experts on managing time. They will show you why so many people are poor time managers and fail to reach their goals, while others reach their goals and still have time to spare. If you are a manager, these articles will inspire you to improve the productivity of your team. If you are a trainer or coach, they are perfect for helping others work out their time priorities. If you are a learner, they are quite simply professional game-changers.
Get the tools from the pros with The Experts Teach: Time Management here.
Internal Time Management
Why does time seem to pass more quickly as you get older? Is there a way of slowing down the perceived passage of time? Why is a large part of your life missing from your memory? How can we work with our biological clock to improve the way we manage our time? These questions and more will be answered as time management expert Harold Taylor explores not 'clock time', but internal time, and how we can practice the greatest time management strategy of all – living longer and healthier with our memories fully intact.
Download Taylor's Internal Time Management here.
Drawing on recent brain research and his own life experiences, he demonstrates how, through a more holistic approach to time management, we can actually influence the perceived passage of time so that looking back in retrospect, we can recall a long, fulfilling and meaningful life.
Sleep: A Time Management Strategy
The old saying, "Organised desk, organised mind" has some truth to it; but the reverse, "Organised mind, organised desk" is more accurate. It's difficult to organise anything without a well-rested, healthy, creative and focused mind that is able to plan, think clearly, make good decisions and visualise end results.
In this brief book, Harold discusses the importance of sleep and its impact on personal productivity, organising skills, health, and well-being. He also offers suggestions on how we can develop good sleep habits, work with our biological clock, take advantage of peak energy levels, and gain extra time through a holistic approach to time management.
Check out Sleep: A Time Management Strategy here.
Control your Stress and Manage your Time
This is a fresh innovative and, not to mention, free diversion from traditional 'how-to' books dealing with stress and time. Aimed at today's professionals, as well as students and members of the general public, overburdened by stress and anxiety and failing to master their time schedules. The book offers a novel, scientifically supported, and unique approach to helping readers fully understand the nature of stress and anxiety and the concept of time. In its practical contribution, the book provides a variety of easy to learn and to apply techniques aimed to help the readers' ability to successfully control their stress and effectively manage their time. Basically, an enjoyable, 'must' download and read eBook.
Download Control Your Stress & Manage Your Time Free!