The top 7 digital learning mistakes
August 2, 2019
Posted in Articles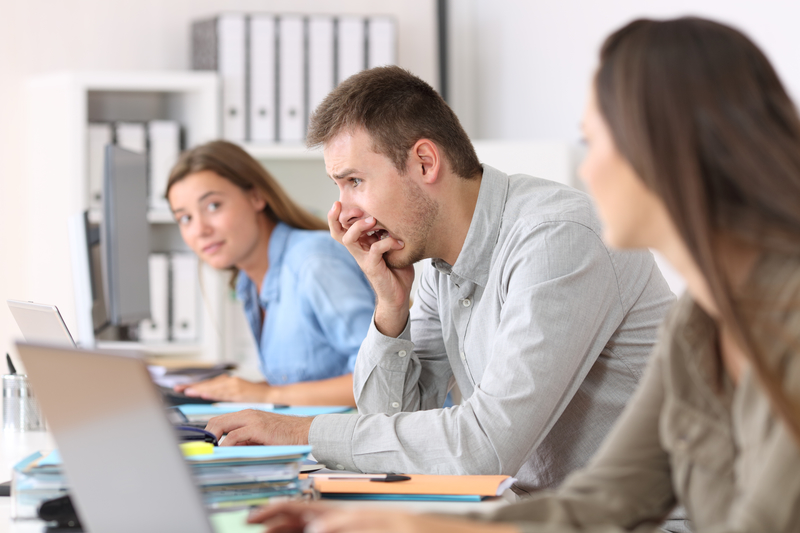 To keep up with the ever-changing world of tech, virtually every industry from banking to entertainment to travel to shopping has become increasingly digitalised and, naturally, the Learning & Development industry is on board as well. Over the past few years, L&D has seen a significant increase in usage of eLearning both replacing and blending with traditional face-to-face training. Although the benefits of digitalisation, such as cost-savings, learning at the point of need and a faster turnaround on skills, do outweigh the challenges, as with any type of substantial change, mistakes do happen.
Let's have a look at the 7 most common eLearning mistakes L&D professionals should avoid.
Learning content is too long and overcomplicated
When it comes to digital learning, less really is more. While the intention is to give employees access to the best learning experience possible, a common mistake learning professionals make is giving users long-form learning content which can lead to information overload and defer learners from engaging in their development. Because of increasingly busy schedules and decreasing attention spans, clear, concise and bite-sized digital learning content is the way forward. Training content should only be as short as possible and as long as necessary to minimise the time employees need to spend learning and allow them to apply their skills more quickly. Easy-to-use, concise materials will result in a fast turnaround period on learning and improving skills and therefore a quick return on investment.  
Learning is not available on the go
An all too common mistake many learning initiatives make is limiting learning to employees' work desktops. Thanks to mobile phones and data plans, we live in a world in which accessing information at the point of need is easy, efficient and expected. Mobile learning and downloadable content allow Learning & Development professionals to take advantage of learners' moments of curiosity and encourage learning at the point of need.
Materials are not sharable
The most effective learning happens when employees not only spend time learning on their own but also use the social features available on some digital training platforms to share their learning experience with coworkers. This impactful, cost-effective and time-efficient approach to learning unlocks the benefits of effective expression, open communication, and group cohesion.
There is not a large variety of relevant learning content
Employees within an organisation of any size vary widely in terms of skill level, experience and learning style. That means there is no 'one-size-fits-all' method for learning content. Limiting employees in terms of learning topics only serves to alienate a large percentage of potential learners. It is important that L&D professionals cater to the learning needs of every employee by looking to eLearning platforms that cover a wide range of topics and categories.
Materials do not come from a quality source
Going digital means having access to the wide range of information from many unique sources that come with eLearning but it is crucial to be aware of where the information learners consume comes from. The platform learners train from is only as good as the content it provides. Quality training programmes source materials from industry leaders and experts in the topic to guarantee the content is coming from a reliable and knowledgeable source.  
Content is not actionable
Training employees is one thing but if learners cannot actively apply new skills to their workplace, the efforts of L&D professionals will be in vain. While a more theoretical approach, such as a study on personality types, is educational, a truly quality professional learning experience is one that quickly gives learners the tools they need to apply their newly learned skill to their real-life such as the tools to deal with difficult people.
Learning platforms are difficult to use
After interviewing 300 L&D professionals, we discovered that 95% say ease-of-use is the most important factor to ensure organisation-wide adoption of a new learning tool yet so many platforms are difficult-to-use. (1)   
A quality learning platform takes the user's experience into consideration ensuring that every employee within a company can access learning regardless of technical skill level. If a learning platform is confusing to navigate or difficult to use, employees will soon disengage. Quality learning platforms are easily searchable to make it easy for employees to access the materials they require. 
When considering how a learning initiative is built, knowing what to look for is useful but knowing what to avoid can help learning professionals guarantee their employees are getting the most impactful learning experience possible.
Bookboon has conducted a quantitative and qualitative survey about the current Learning & Development landscape among nearly 300 L&D professionals in over 30 countries. Additionally, we have held in-depth interviews with learning advocates covering the whole L&D spectrum from L&D Managers, Top Management, Consultants and HR to Department Managers. Download the complete report for FREE here.