How to generate a cool idea for your essay in 5 steps
August 28, 2019
Posted in Articles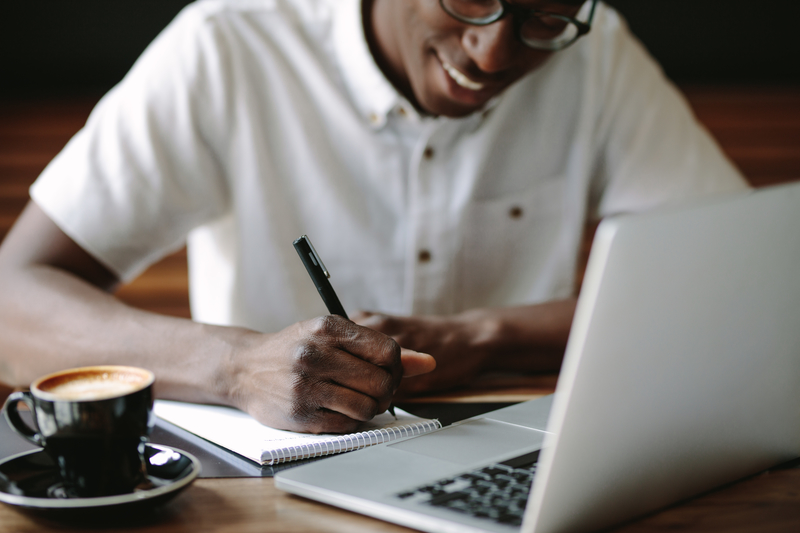 Essays can be a real pain for a college student. You have to be original, creative, keep to a certain word count, use verified sources, etc. At the same time, your essay must be fresh and new, discussing important and profound topics that make people think. Sounds like a walk in the park, right?

We have all been there. If you are struggling with keeping up with all these requirements, we will make it easier on you by presenting these 5 steps to generate a cool idea for your essay.
This blog was written by freelance writer, John McGill.
Why write essays?
Essays are one of the most common forms of texts in academics and beyond. They are generally short and to the point, allowing the writer to discuss a relevant topic without going on too much of a tangent. At the same time, they are commonly used in school and higher education in order to assess a student's level of knowledge and writing capabilities.
Beyond that, writing essays is simply fun. Really, who could ever refuse to summarize a whole philosophy class in under 300 words?
Without further ado, here are our 5 steps that can help you brainstorm to get that perfect idea for an essay.
5 steps to generate a cool idea for your essay
Be a little weird
Instead of simply "being original" or "thinking outside the box," come up with an idea that seems silly at first. Then, as you relate this idea to a more general, relevant topic, this will help you approach it from a truly interesting, original angle.
Do not chase trends
While discussing what is currently popular or relevant may seem interesting, chasing trends when generating essay ideas risks making your essay only appear interesting because of the trend, but not because of the idea, the style, or the essay itself.
Brainstorm when needed
Sometimes one idea is just not good enough. Perhaps the idea itself is not that good for an essay, but the next one might be better. Write down several ideas for an essay, and then think them over. This is an excellent way of coming up with a perfect essay idea.
Forget "boring" or "uninteresting"
Whenever you are coming up with an essay idea, remember that there are no "boring" topics or ideas. The goal is to express yourself, to state your position. Even if an idea appears uninteresting at first, it is exactly your objective to make it exciting in an essay format. So, do not throw away a good idea just because it seems unappealing. Make it appealing instead!
Use your life as inspiration
While everybody leads a different life, all of us rely on our past experiences to guide us. Sometimes, a cool idea for an essay can come from a situation or an event that profoundly affected us. So, even if your instructors ask you to avoid it in your essay itself, go ahead and let your life experiences help you generate your ideas.

While this list is definitely not exhaustive, if you follow these simple steps, you can be sure that you will be able to generate a cool idea for your essay in no time!
About the author:
John McGill is a freelance writer at Assignment.Essayshark. With his experience in teaching and blogging, he has been working in his career as a freelance writer for two years. John likes to help people develop their ideas and provide knowledge to the readers in an easy way!