How to make millennials work
July 25, 2019
Posted in Articles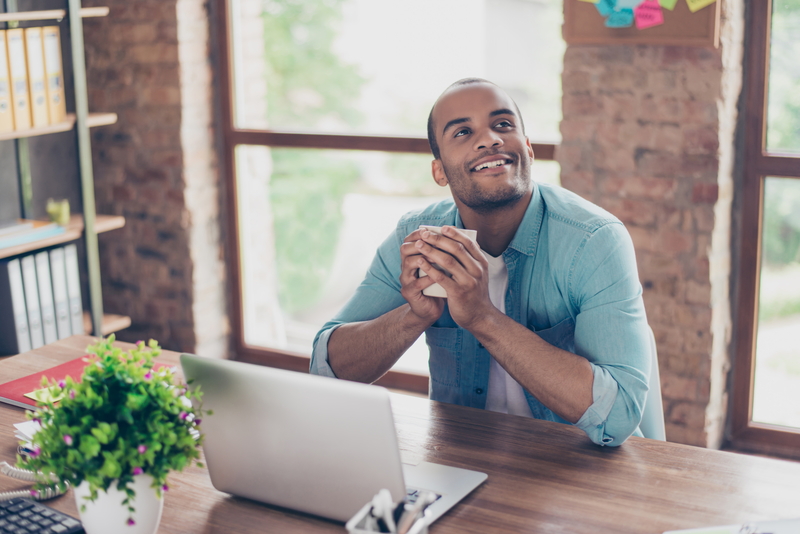 They are completing their degrees, applying for jobs and making their way into new positions in the office. They are millennials and by 2025, they will make up 75 percent of the global workforce (1). As many managers may have already recognised, this new age of educated, tech-savvy young people both work and learn differently than their generational predecessors. When it comes to learning, growing up with instant access to information, entertainment and a WikiHow resolution to every problem have made it understandably difficult for millennials to learn from traditional or long-form content.  
The 'Instant Gratification Generation' and learning
Millennials are sometimes referred to as the 'Instant Gratification Generation' (2) because of their desire to experience fulfillment without delay. Many industries have already capitalised on this need by giving consumers access to everything from groceries to laundry to instant answers on Google right at their fingertips and it is time the L&D industry did the same.
Millennials don't relate to learning in the traditional sense making it critical that those in charge of L&D within an organisation cater learning to the way that the new generation of workers consumes information instead of trying to make them learn in the way we used to. Going digital by providing training opportunities through eLearning is a great way to start but simply having digital content is not enough. Here are 6 ways to tailor your eLearning to work for millennials so that they work for you.
Bite-sized content
Most of the young people entering the workforce have likely never had to search for information in an encyclopedia because, frankly, why would they when the answer is only a few keystrokes away online? Newspaper articles have been replaced with live updates on Twitter and 'How-to' manuals are obsolete thanks to Youtube videos that can be consumed in a matter of minutes. Learning content should follow a similar method by providing bite-sized informative digital content so that users can quickly consume training and apply their learnings to the workplace.
Learning on-the-go
Mobile phones and data plans have created a world in which accessing information at the point of need is easy, efficient and expected. Learning & Development professionals should take advantage of moments of curiosity and encourage learning at the point of need by giving users access to mobile-friendly, downloadable content they can consume on-the-go.
Topics for every need
Because of the virtually unlimited access to information that millennials have been privy to throughout the past decade, they have become accustomed to quickly finding countless materials including entire Youtube channels, groups, blogs, forums and websites dedicated in both broad terms and specifically to the exact topic they searched for. Social media and entertainment streaming platforms such as Netflix and Spotify know that no two users are identical which is why they are given access to hundreds of topics making some bound to peak their interest. In the same way, it is essential that a company's learning platform recognise that no two learners are alike, meaning that their learning needs will vary substantially. When millennials and non-millennials alike search for learning content, they should be met with a variety of topics to suit their individual needs.
Known in the industry as the Netflix of corporate learning solutions. Bookboon's bite-sized eBooks and audio content make real learning possible anytime, anywhere, in any situation. Which is why we deliver the highest staff usage rates in the learning industry.
Easily searchable platforms
When one grows up planning our weeks by looking through the TV guide and scouring record shops for our favourite artist's newest release, we look at entertainment in a very different way to young people and the same goes for learning.
Entertainment streaming platforms allow users to, using a few keywords, quickly search through countless materials to easily find what they are looking for. It is important that those in charge of L&D recognise that today's consumers are also today's learners and look to learning platforms that have a similar usability to the entertainment streaming platforms young workers are familiar with.
Learn how to make your learning platform feel like a consumer product.
Algorithms that recommend content
Although the targeted ads that come with it are enough to make anyone uneasy, millennials have grown used to social media content being personalised with content recommended to them by data-driven algorithms. L&D managers would be wise to use training programmes that offer a similar method. When a learner searches for or finishes a piece of learning material, learning platforms supported by these algorithms make recommendations on what material learners might like. This encourages increased engagement in learning and takes the guesswork out of the hands of learning professionals (3).
Topics that can be applied in real life
Gone are the days when learning the theory behind a topic was viewed as the best way to learn. Millennials look for subjects they can consume one day and take with them to use in the workplace the next such as communication skills, presentation skills, teamwork skills, organisation skills and time-management skills presented in a bite-sized format made up of lists, steps, and tips.
Although the young people entering the workforce have a new approach to learning, they are by no means uninterested in their development and growth. In fact, 87 percent of millennials consider development within a company very important when choosing a job (4). The truth is, there is no 'right' way to learn and using eLearning to cater L&D to millennials will encourage growth and boost the potential of today's young employees that will make up the future workforce.  
RESOURCES:
1 https://www.inc.com/peter-economy/the-millennial-workplace-of-future-is-almost-here-these-3-things-are-about-to-change-big-time.html
2 https://studybreaks.com/culture/instant-gratification/
3 https://www.recruiter.com/i/what-netflix-and-employee-development-have-in-common
4 https://www.gallup.com/workplace/236438/millennials-jobs-development-opportunities.aspx