How the Game of Thrones finale will kill workplace productivity and how to beat it
May 17, 2019
Posted in Articles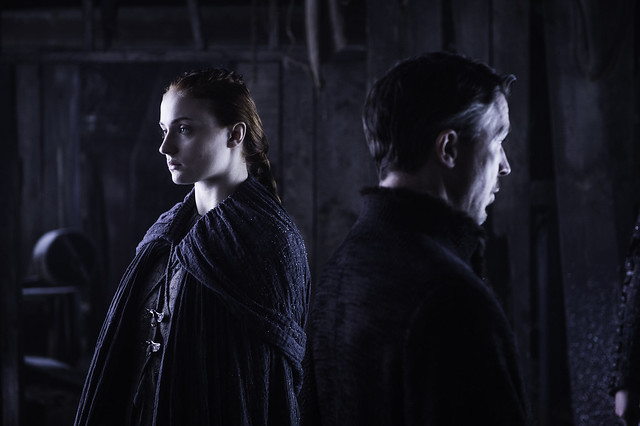 Employers everywhere: brace yourself, absence is coming. The series finale of HBO's most popular series Game of Thrones airs Sunday night (or early Monday morning for some of us) and according to a new study, the global workforce will be hit with sick calls and late arrivals harder than The Hound hit The Mountain. 
*Warning: Spoilers could follow*
The survey, from The Workforce Institute at Kronos Incorporated suggests that approximately 27.2 million employees who plan to watch the Game of Thrones finale live admit they will arrive late, work remotely, be less productive than usual or miss work completely.
How Game of Thrones has impacted productivity
The series' final season has already hurt productivity with 20.4 million employees admitting that the show has affected their attendance and performance at work. 4.4 million employees have missed work to catch up on the series and 7.3 million admit to saying 'not today' to work and phoning in sick, taking a holiday or working from home to catch up on the programme.
4 Productivity tips from Game of Thrones
If you, or your employees, are some of the millions of people who will be watching the series finale on Sunday, don't let your workday be a bigger headache than Prince Oberyn's. Get prepared with our top 4 productivity tips:
Make a list
Take a page out of Arya's book and make a list of all the things you need to kill…ahem…do before you get to work that day. Scale them in order of importance and cross them off as you go. The visual reminder will help you stay on task and not be distracted from the previous night's excitement.
Work with a team
The lone wolf dies but the pack survives. The Starks would be happy to remind you that not all work falls on one person. If you have a project or task you need to complete, sometimes two, or three heads are better than one. Don't hesitate to delegate, ask for help or brainstorm with a team to get your work done.
Receive the latest #FrictionlessFriday articles from the Bookboon blog straight into your email inbox.
Eliminate obstacles
Just like Cersei, if something is distracting you or getting in the way of your productivity and your ultimate goal, eliminate it. Turn off your notifications, get the most important task of the day done first and wait until 5 o'clock to discuss the episode with your coworkers.
Communicate
Lack of communication is the biggest barrier to productivity and luckily we don't have to communicate through ravens. If your time-management, stress-management or organisation, are having a negative impact on your productivity, reach out to a coworker, supervisor or manager and communicate your concerns.
Receive the latest #FrictionlessFriday articles from the Bookboon blog straight into your email inbox.
Image credit: Credit: Flickr – BagoGames