Improve work-life balance with our 8 stress management tips
November 7, 2018
Posted in Articles

Stress management is fundamentally different from all other management training topics. It can be highly personal and it is not just about work. Stress centers on feelings more than facts which makes it difficult to identify and manage.
Furthermore, the many tried and tested techniques for keeping stress at bay are only a menu of suggestions or possibilities and require individual choice to suit differing personalities and individual circumstances. There is some common ground for many but there is no 'one cap fits all' solution. 
In Bookboon Author David Newth's Stress and Work/Life Insights for Managers, you will learn the best tips for stress management, how to identify stress before it takes over and how to create a healthy work/life balance.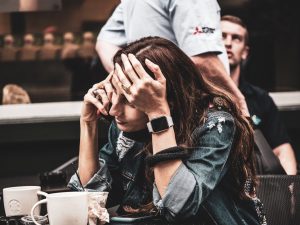 Common signs of stress
Becoming familiar with the common signs of stress can help us in recognising and identifying what our stressors are.
What does stress look like to you? Pay attention to how you feel and behave when you are stressed. Does your body feel different? How are you sleeping? Have you noticed a change in your interactions with co-workers or loved ones?
Physical signs
Palpitations – throbbing heart

P

ain and tightness in the chest

Indigestion

Breathlessness

Nausea
Emotional signs 
Mood swings

Anxiety and increased worrying

Feeling tense

Feeling drained

Lack of enthusiasm

Increased levels of anger or feelings of guilt

Feeling cynical
Behavioural signs
Accident-prone

Poor work

Increased dependence on nicotine, alcohol or drugs

Overeating or loss of appetite

Change in sleep pattern, difficulty in getting to sleep and waking up feeling unrested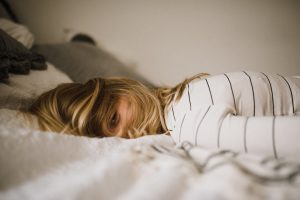 Burning out
This alarming sounding word identifies a dramatic moment during which in an instant, an overwhelming feeling washes over us which invariably occurs without warning. It is nature's way of telling us to slow down in a valuable and essential event of self-preservation.
As a "back-on-track" coach, Newth gives us three examples of individuals he has helped prepare for a return to work following a burnout.
Person A arrived at work and parked his car in his usual place. He described to me his inability to turn off the ignition, convincing himself the key was stuck. He said he couldn't face going into work so he went home and slept for two days before visiting his GP.
Person B was on his way to work, waiting at traffic lights for them to turn green. 'I suddenly realized I had tears in my eyes and couldn't see properly. I was frightened as I hadn't cried since I was a child.' He had the presence of mind to drive straight to his doctor's surgery.
Person C sobbed in a lay-by on realizing that she couldn't read any of the dials on her dashboard because they were all covered in post-it notes with reminders of all the things she had to do. She couldn't find a space for the latest one she had just written.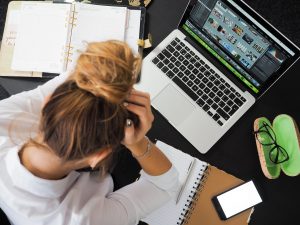 Stress Management: Improving your work/home balance
Work from home
If it is possible, work from home for a few days per month. It will give you the opportunity to work in a new but comfortable environment, get a little more sleep and maybe even work in your pajamas!
What are weekends for?
Saturday's are great! You get the chance to sleep in, eat breakfast, catch up with friends and family, maybe even exercise! But there is a phenomenon many of us experience after a great Saturday. That feeling on Sundays when all of a sudden you come to the realisation that your weekend is ending and work is about to begin has actually been defined. It's called the Sunday Teatime Blip, and most of us have felt it. You are now at work in your head and your weekend break has ended prematurely. A good way to avoid this unhelpful state is to plan some activity or social get-together for Sunday evening so that your mind is less likely to wander to work.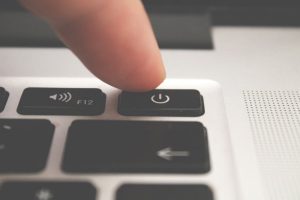 Switch off
 Many businesses around the world have a strict 'no emails after 5 p.m. and before 8 a.m.' rule. This is to provide employees with the opportunity to take a breather from work and is a great form of stress management. If this isn't the case for you, and you can't help but check your phone (to be fair, most of us can't), consider investing in a separate work phone that is switched off in the evenings to really give you a break. Don't take work home with you. On your journey home, allow yourself to debrief on the day up to a halfway landmark and then focus on what awaits you at home.
Time management outside of work
Unfortunately for most of us, work isn't our only responsibility. For many of us, a day off involves driving children to various activities, catching up with housework and, if we're lucky, spending quality time with partners or friends. This means that good time management is still important outside the office. Protect yourself from self-induced stress by arranging and prioritising your time and responsibilities away from work.
Exercise, relaxation and diet 
There is a close relationship between stress and how you feel about yourself. It may appear completely overwhelming to not only try to keep up with all your responsibilities but also attempt a healthy diet and exercise regime. However, the stress-releaving benefits of exercise and nutritious food are immense. Try cycling a portion of your commute to work, meditating for 15 minutes a day or going out for a healthy lunch with a coworker.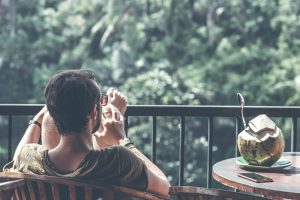 Take your holidays
Do you always take your full annual allocation? It is misguided not to do so. It's your holiday! Take it! Time away from work doesn't necessarily require expensive trips to resort towns. It is healthy to get away but your holiday can look like whatever you need it to. Even if that means just sleeping for a week.
Get those clothes off
Change into a different outfit as soon as you get home. A change of clothes can mean a change of mindset. Shred your work threads and the stress of the day will go with them.
Leave a Friday evening list
On a Friday evening leave a brief list of the main things which will require your attention on the following Monday and then forget about them.
If you keep these stress management tips at the front of your mind, all at once you will find yourself on Friday evening in your comfortable clothes, with your work phone is switched off and a plan for your weekend in your back pocket. Now, what are you stressing about?