Four ways to improve your team's motivation
October 5, 2018
Posted in Articles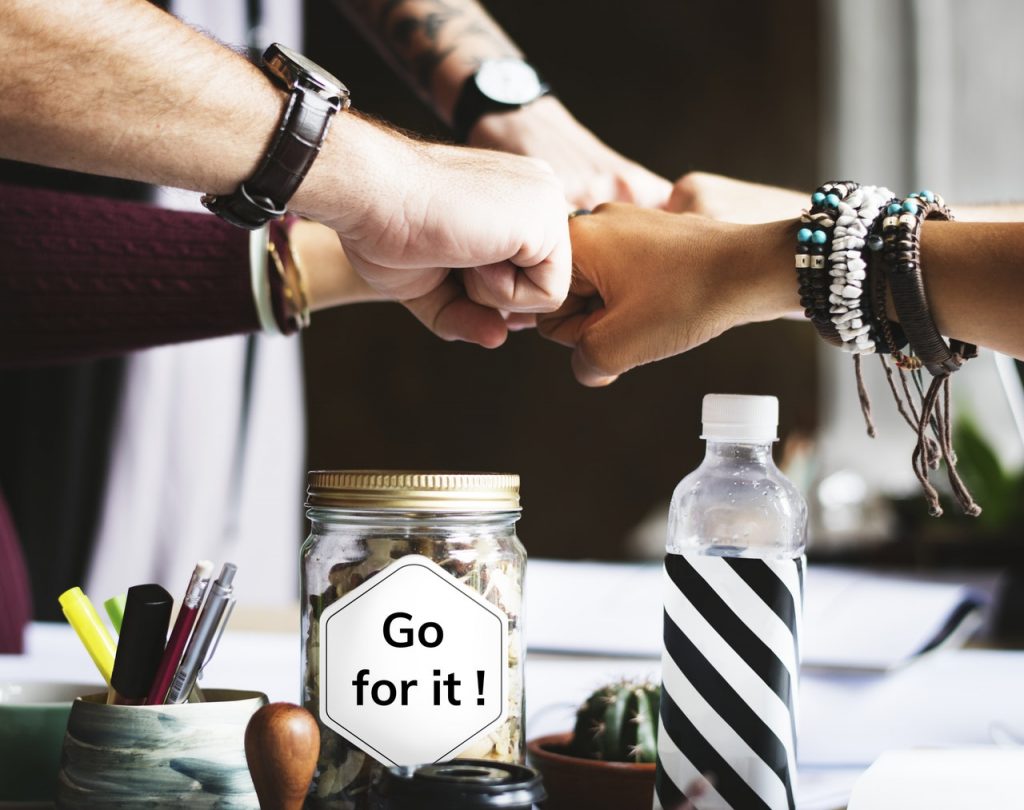 There's no disputing the fact that motivation matters. Motivation is hugely important, both on a personal level and within the workplace. It's an essential tool for success. And of course there's no denying the correlation between motivation and productivity.
In research prepared for the UK government (Engaging for Success: enhancing performance through employee engagement), David MacLeod and Nita Clarke found that "companies with low engagement scores earn an operating income 32.7 percent lower than companies with more engaged employees. Similarly, companies with a highly engaged workforce experience a 19.2 percent growth in operating income over a 12-month period." (1)
So, what can you do to improve motivation in your workplace and ensure your business is getting the results it deserves? Here are four simple tips which could make all the difference.
Incentivise your staff with tailored programs
A study by the Bersin group found that "employee productivity with companies that offer incentive programs is 14% higher than those that do not offer any." (2) Incentive schemes bring huge benefits in addition to promoting motivation, too. They can also be used to enhance important soft skills like teamwork and collaboration, improve staff loyalty and boost retention levels.
Research undertaken by Greatify found that "Organisations that have incentive programs experience a 31% decrease in employee turnover." (3) In order to get the most from your chosen incentives, think about schemes which see successful employees celebrate together, for example a trip abroad for top performers.
Think differently about the power of pay rises
Leigh Branham, author of 'The Seven Hidden Reasons Employees Leave' revealed that "89 percent of bosses believe employees quit because they want more money." This simply isn't true. In fact, "only 12 percent of employees actually leave an organization for more money." And that's because there's far more to motivation and staff retention than pay rises. (3)
Many business leaders assume that motivation and pay are intrinsically linked. However, there are better ways of improving motivation than pay rises and bonuses. Initiatives such as flexible working arrangements, or training programmes can be more successful than a boosted pay packet.
Brandon Gaille conducted a study which found that there is far more to motivation at work than money. Instead of pay rises, the study found that "27% [of employees] prefer more opportunities, 20% prefer career development opportunities and training and 15% are in need of a flexible work condition." (4)
Give employees space to learn
No matter what stage we're at in our careers, we never stop learning. And indeed we shouldn't. Learning new skills is one of the key motivating factors for employees. When we stop learning, we stop feeling challenged, and it's at that point that motivation levels tend to drop.
Businesses can reap the rewards of a more motivated workforce, and a more highly skilled one, by providing training within the workplace. Allow employees to suggest the areas in which they feel they would benefit from further training, and consider giving your team time off weekly or monthly to focus on developing the skill of their choice.
Remember, training such as this doesn't necessarily have to relate directly to an employee's business responsibilities. Training in any sense is massively beneficial in terms of soft skills such as communication, self-awareness, problem-solving, time management and teamwork, and these are the skills which all businesses need in order to succeed.
Training can also bring further benefits, such as stress relief. A study by Udemy found that "58% of workers have turned to company-sponsored skills training to deal with stress at work, 42% invest their own money in professional development." (5)
Ensure everyone feels appreciated
Did you know that "79 percent of people who quit their jobs cite 'lack of appreciation' as their reason for leaving?" (6)
Many workplaces are home to plenty of confident, competent employees who fulfil their responsibilities and do them well. However, if an employee has been with your company for a long time and knows their role inside and out, it's easy to get complacent about showing them some appreciation from time to time.
A simple "thank you" goes a long way in ensuring that employees know that their work has been noticed, and can really improve their morale. And it costs absolutely nothing! Ensure that employees at all levels of your business are thoughtful when working alongside each other, and show each other appreciation as much as they can.
Great soft skills are key here, as strong communicators and those who are both self-aware and socially intelligent will find this sort of behaviour second nature. Think about your employees and ensure that no one's work goes unnoticed, no matter how small or large the impact from your business's point of view.
Make motivation your new focus
The importance of motivation is now widely understood, as are the benefits which a motivated workforce can bring to a business. However, we're all still learning when it comes to developing the best ways in which to boost that all-important motivation.
Instead of focusing solely on money, it's important to consider other factors which might improve the motivation of your team, for example flexible working arrangements, training, incentive schemes and appreciation. Many of the most motivating changes you can make in your own workplace don't cost a thing, so why not give them a try and see how your team could benefit?
Soft skills are at the heart of increased motivation either through effective communication, empathic leadership or giving your employees room for self-development.
Would you like to find out more about the future of Learning & Development?
Fill out our survey on the L&D landscape and we'll share with you the report and related articles of our findings: https://www.surveymonkey.co.uk/r/YD37FSK
Sources:
1 http://www.greatify.co/media/statistics-employee-motivation/
2 https://brandongaille.com/17-employee-motivation-statistics-and-trends/
3 https://business.udemy.com/resources/workplace-stress-study/
4 https://www.forbes.com/sites/davidsturt/2018/03/08/10-shocking-workplace-stats-you-need-to-know/#368166f5f3af