Mentoring at Work: How to Up Your Game and Create a Win-Win Situation
July 7, 2017
Posted in Articles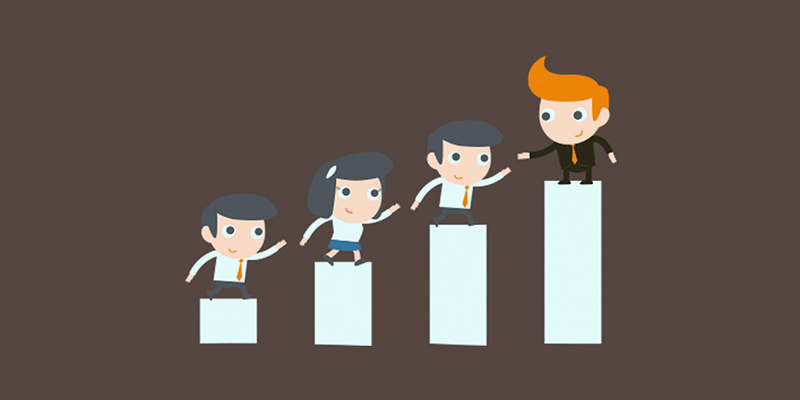 Mentoring takes you on a valuable and exciting journey of self-discovery and self-awareness. It can help you maintain a good work-life balance whilst achieving ambitious objectives and goals.
Mentoring will improve your professional skills and you will learn how to fulfil your potential. You'll find it's a great way to build confidence, find new skills and make the most of your natural talents. With fresh insights and increased emotional intelligence, you'll soon be climbing that career ladder and achieving your ambitions! Here are your first steps…
What's mentoring at work about?
Mentoring is one the most effective personal and professional development tools to help navigate the ups and downs of your career progression and effectively manage stress in the workplace. During the process, you will be able to pick up invaluable tips from a more experienced, senior colleague willing to share their knowledge and 'wisdom'.
The great thing is that you set the agenda and create your own career action plan and timetable. Your mentor's role is to offer you the support and guidance you need along the way.
The good news is that most savvy employers are aware of the benefits of mentoring and already run in-house programmes! It makes business sense to use the talents and experience of the best people to lead and support the rest of the team.
How will mentoring help me?
Mentoring is an empowering and positive process that offers you the support you need by providing a confidential environment to explore problems and recognise shortcomings. Most of us have barriers that can get in the way of achieving our ambitions. An experienced and objective mentor can help you find the best solutions to overcome them and realise your true potential.
Step One – Find yourself a mentor!
Most organisations will offer you mentoring and, if yours doesn't, then now's the time to persuade them to launch an in-house scheme. Then all you need to do is find yourself a suitable role model.
Step Two – Take time to work at it!
A good mentoring partnership is a two-way relationship that requires honesty, trust and commitment to achieve the best results. It's a chance to receive objective and positive feedback, explore ideas and new directions with an impartial and unbiased guide.
Step Three – Keep working at it!
As you get to know each other better, you'll feel increasingly comfortable about being frank and open and able to address a wide range of problems. Using your mentor as a sounding board allows you to acknowledge your good qualities and address the bad.  Remember, you'll have their support all the way through the process.
 
The results of mentoring at work can be career-defining as well as life changing – it's enriching for everyone involved.
Also, read part 2 of this blog series Master the Art Of Being Mentored: How to Get the Most From Mentoring.
More interesting blog articles on "mentoring":