7 Smart Ways to Promote Your Business on LinkedIn
March 29, 2017
Posted in Articles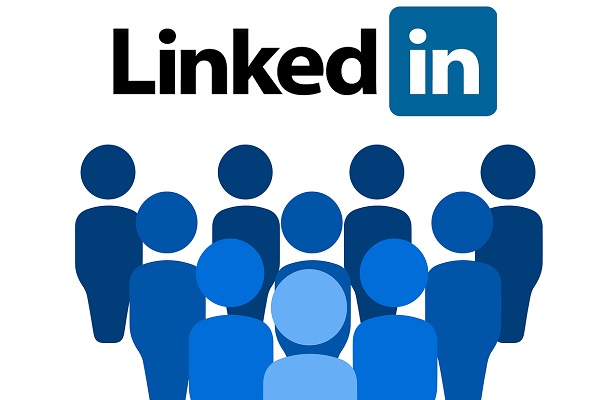 LinkedIn is the world's top rated professional network with over 450 million users. Among them, at least 65 million are business professionals looking for new ways to expand their business ideas. If you are still treating LinkedIn as one of the other social networking sites, then you are underestimating its potential and losing out on a great marketing opportunity for your business. 
7 smart ways to harness the power of LinkedIn:
Convert your company page to your lead generation page
A company page has information about the company, the founders, co-founders and much more. Each enterprise has its own company page and there is hardly anything new you can offer on your company page to attract attention. What you need is a smart lead generating page that later leads to a conversion action. To optimize your SEO, use links in texts and images that act as click through to your website.
Use images and interactive designs
Research shows the people respond positively to websites that have better visuals. Start with your own profile picture and your brand logo. Make sure they are high resolution and eye-grabbing. While posting your updates, always edit the accompanying images for a greater impact. You can take a leaf out of Nat Geo's LinkedIn page for the right inspiration.
It is not enough to just create a business profile, you need to create groups of active members who will be talking about your business, new business ideas and will have their own followers who can spread the word.
You need to stay on top of your LinkedIn account. Networking is all about word of mouth publicity and it is high time for you to tap into it. Become members of several other niche groups and interact with users. Engage in real conversations and steer clear of spamming groups with your business activities. No one likes a spammer who just blows his own trumpet without caring for the context of an ongoing conversation. Here are some great ways as to how you can grow your Linkedin presence with the help of groups.
Create your own showcase page
This is something LinkedIn has created for all companies. Using a Showcase Page you can reach out specifically to your target audience. These pages can be easily customized since they were created for the purpose of B2B lead generations on the social networking site.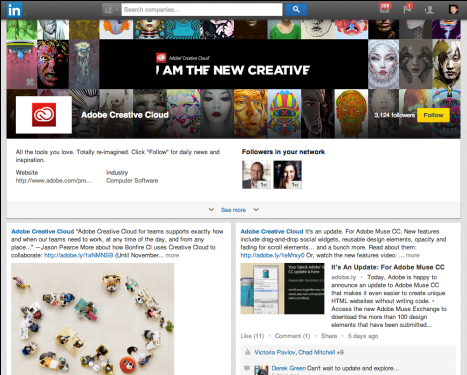 Use helpul Apps like Inboardpro
Inboardpro is an awesome management solution for all LinkedIn users searching for B2B leads. It can link and manage all your LinkedIn accounts, multiple campaigns and helps you update your status on the go. You can post your status using spin texts and URLs from any device and from any location. With just a few clicks, you can even enjoy profile endorsements from your connections and assign public/ private IPs to your accounts.
Try Advanced search and save your searches
Advanced search is a great way to actively search for business leads on LinkedIn. It is an incredible method that helps you find the exact profile you may be looking for. For performing an advanced search:
LinkedIn Header Menu > Search People > Advanced > Filter by location, industry, company name, language, past company and non-profit interests.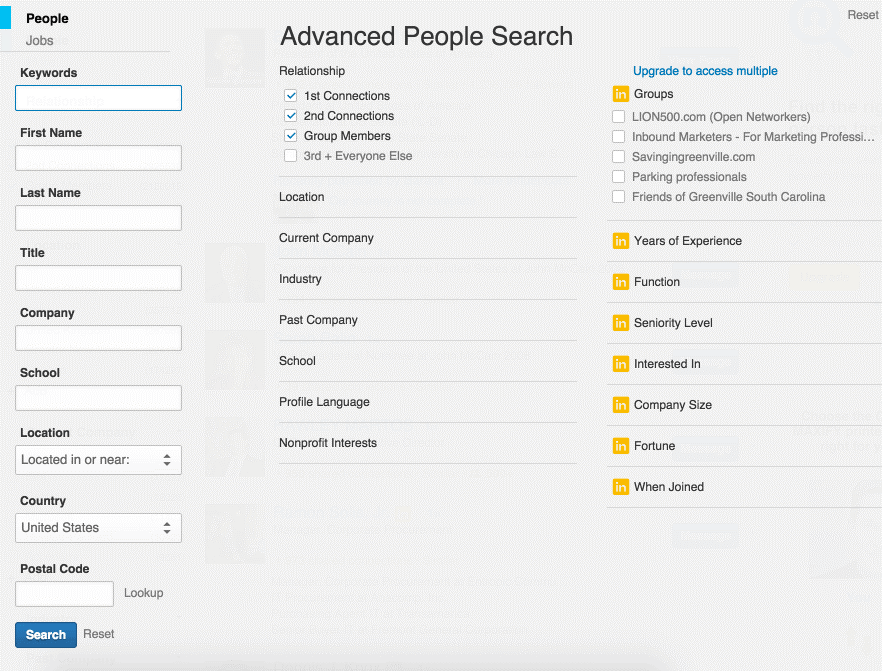 The task of creating the perfect Advanced Search is not standardized for any industry. So, once you have performed an extensive search you will want to save it. Hit the "Save" option on the top right corner of the window to save the path at one go!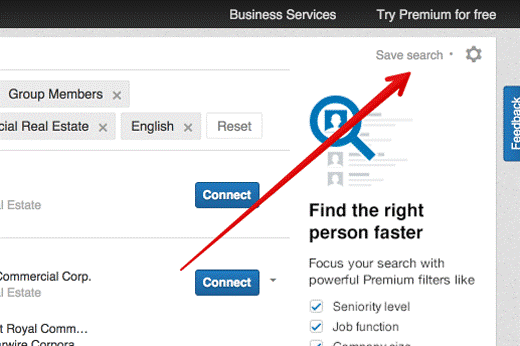 Linkeddominator is the leading LinkedIn based marketing tool that gives you direct access to 300+ million active users. 65% of these people are key decision makers and can act as valuable leads for your business. This tool helps in scrapping valuable data from the entire networking site from the search URLs. You can send out invites, remove inactive members and even swap groups and profiles using the Linkeddominator tool.
Don't wait and start now to get the best our of your LinkedIn company page!
About the Author: Joydeep Bhattacharya is a digital marketer and author of the popular SEO blog, SEOsandwitch.com. He has been helping entrepreneurs succeed online since 2009. He is a Google Analytics and Adwords certified professional. You can connect with him on Twitter and Facebook.
More interesting articles: