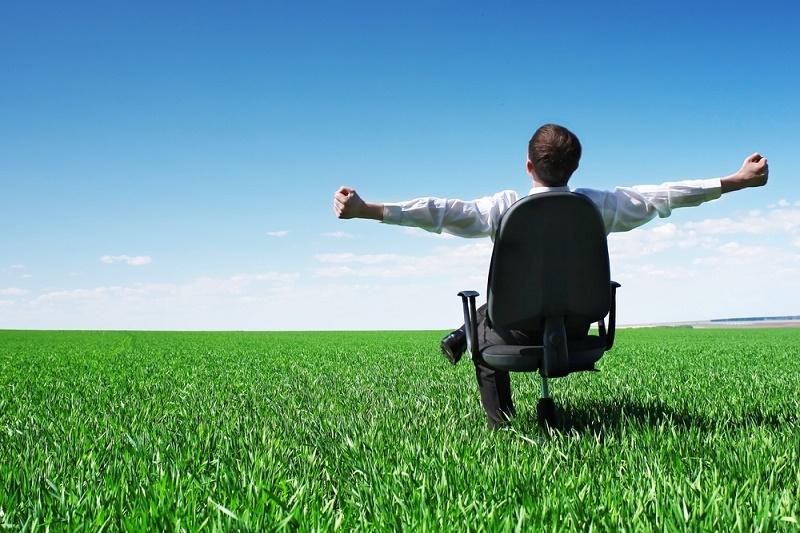 Employee wellness programs can offer businesses and their employees plenty of important benefits, from cutting health care costs to improving worker motivation and building loyalty among employees at all levels. With so many benefits, why doesn't every business implement a workplace wellness program? The simple answer: Lack of resources. 
Workplace wellness programs take a lot of coordination from HR personnel, managers and other key personnel, many of whom may already be very busy, and fitting in a large-scale wellness program may be beyond the scope of many businesses, especially smaller companies. And of course, many workplace programs take cash to implement them effectively. That's why for many small and medium businesses (SMBs) today, affordable, easy employee wellness programs have become sort of like a Holy Grail. The good news is, it doesn't have to take a lot of cash or staffing to implement a wellness program at your business. Here are three simple employee wellness ideas to consider for your workplace:
Walking Program
All it takes is a half-hour of walking five days each week to improve heart health, according to the American Heart Association, making it an easy option to incorporate into even the busiest workplace. Plus, walking is an activity that's accessible to just about everyone. Set up teams and offer incentives to the team that logs the most time, steps or miles within a set time period, or offer smaller incentives for individuals. If you have a big campus to stroll around, great; otherwise, look for a local park or map a route on safe streets in the surrounding neighborhood. If there's space, consider establishing an indoor route for stormy days.
Take it up a notch by walking while you hold meetings. Not only can it improve physical health, but studies have found walking improves creativity – late Apple founder Steve Jobs was a devotee of walking meetings and Facebook founder Mark Zuckerberg favors them as well.
Healthy Eating
You truly are what you eat, and with today's fast-paced lifestyles, it's easy to get trapped in a diet of high-fat convenience foods or fast foods. Being overweight or obese is associated with a host of health problems, including heart disease and type 2 diabetes, so offering a healthy eating program can pay off in lots of ways.
Start out by offering healthy snacks in place of the usual vending machine fare, this will start to motivate your employees. Don't forget to swap out sugary drinks and replace them with natural juices or bottled water. Get employees involved on a more personal level by creating a healthy eating cookbook that can be downloaded or printed, and if you have the funds, consider bringing in a dietitian for individual or group consultations or a local chef to demonstrate a few easy-to-make, healthy recipes.
CPR Certification
CPR performed by a bystander can triple survival rate of cardiac arrest victims, but studies show 70 percent of people have no idea how to perform the life-saving maneuver. Thanks to online CPR programs, CPR certification courses can be completed anywhere, at any time, and the cost can be surprisingly affordable.
Most cardiac arrests occur at home or at work, so providing free or subsidized training provides motivation for your employees, and shows you care about their health and the health of their loved ones. To get the most value, look for CPR certification programs that offer extras like a CPR eBook, handbook and mobile access.
Affordable and easy employee wellness programs are within the grasp of just about any business. Gather your HR team and key personnel, and brainstorm a few ideas you can implement to show your employees how much you value them and their health and wellness. It's a testament of true leadership within your office!
What employee wellness programs would you want to implement into your workplace?
About the author Katie Miller from National Health Care Provider Solutions:
National Health Care Provider Solutions (NHCPS) is the leading provider in online certification and renewal for health care professionals, offering certifications is ACLS, BLS, PALS and CPR. Our courses were created by physicians who wanted to spend less time in a classroom and more time working towards saving lives, resulting in a quicker, more convenient certification option.