Without the Teamwork Soft Skill, there is No Team
August 10, 2016
Posted in Articles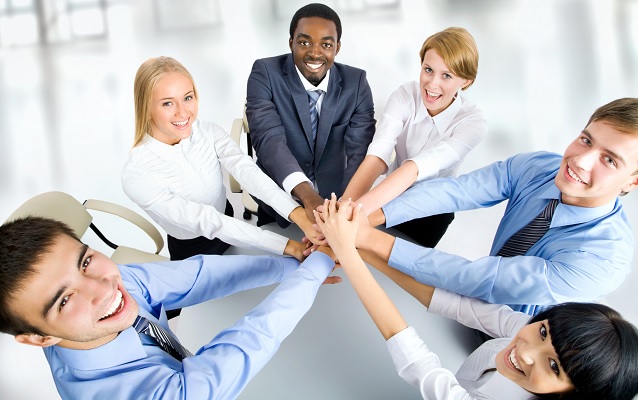 There is not greater soft skill than teamwork. However, ask yourself whether your team is an actual team or whether it is a collection of individuals. Teamwork is vital for your company's success. Although we cannot change people's individual outlook, we can encourage them to pull together for the betterment of the team. There is a simple solution that won't cause you headaches.
Whatever your motivation for developing the soft skill teamwork in your employeesF, you need to understand exactly what a team is. You will also need to see how your team operates and optimize it. The eBook There is No "I" in Teamwork provides an in-depth look at team theory. It explores the kind of work teams are best suited to tackle, discusses what makes a good team and explains how to make the most of teamwork.
Defining teamwork as a soft skill
Teamwork is the cooperation between individuals working on a task or tasks. The STAR model is an excellent model used to describe and discuss teamwork.
What is the "STAR Teams Theory"?
You may have heard of STAR. It is a simple but effective method of promoting good teamwork.
Strengths: A team works best when each member's strength(s) is understood and cultivated
Teamwork: That team members have a positive attitude encouraged by their line managers and each other
Alignment: Where the desires of the team are in line with that of the business, and aligned with working towards successful outcomes
Results: Teams understand the importance of co-operation for the sake of results
How team synergy is vital for your business
A whole is greater than the sum of its parts. This is certainly the case when it comes to teamwork. Individuals who pull together achieve more than they would have done working independently. When the skills of one team member complement those of the others, everybody benefits and teamwork pays off. As people learn how to work together as a team, they tap into their own areas of expertise. This allows for a dynamic, multidisciplinary approach that encourages the team to pull together for overall success.
It is vital that employees understand this, directed by their team leaders. This guidance from above is vital for teamwork.
How to promote good team membership
Teamwork is about working in an atmosphere of mutual respect. A team is a place where team members feel free to voice their opinions and support each other. Teams work best when every member is pulling his or her own weight and pulling in the same direction. They cannot always achieve this on their own. Without direction from the business, without encouragement, a team quickly becomes a collection of parts. The team is only as good as the leadership that encourages it. That is why a great team leader is required.
Team leaders adapt as the project progresses. Use the STAR team model method. It recognizes the team leader's role in aligning individual's strengths within the team for meaningful results.
How to become a good team leader
A good team leader should offer a range of responses with authority. They should always strive to steer the team towards a place where individual success is rather irrelevant because the success of the whole is paramount. When you delegate responsibilities for the greater good, your employees will understand how vital it is to your business. The team leader establishes boundaries and links between teams and ensures that the processes in place support effective teamwork.
They must be willing to allow each member to complement the whole with creative ideas. The result is successful completion of projects that benefit the company without much direct management.
The Bookboon eLibrary Solution is the ideal solution for your teamwork problems. Employers that want to create a stronger and more competent workforce need to bring the focus of the team back to the collective responsibility and results. By tapping into soft skills topics such as teamwork, employees can strengthen their knowledge and improve their performance in the workplace.  In turn, this will benefit your business.
Bookboon's range of ebooks allows employees to learn at their own pace, extracting the lessons that they want. It also helps them focus on developing their weak areas and enhancing their strengths. Plus, you will not be losing them from the workplace for training.