Interpersonal Skills: Why They are Crucial for Your Company's Success
June 20, 2016
Posted in Articles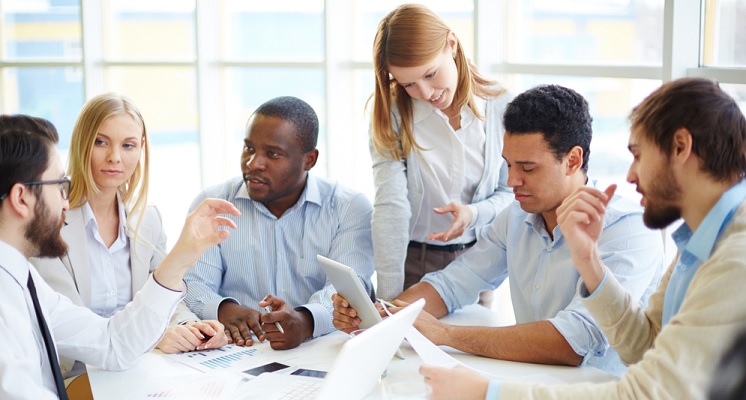 There is a critical shortage in soft skills in businesses. One of the most important is interpersonal skills. The ability to communicate effectively, to listen, hear, speak and write is something lacking today. Poor communication can destroy any relationship, and this is just as true in the workplace as it is in a personal relationship. Take action now and your business can take advantage of an improved working environment. 
Numerous studies have shown that employees with strong interpersonal skills experience more success. Naturally, this will improve your business' performance.  Some people are born with interpersonal skills, but not enough of us. That is why businesses are being encouraged to develop soft skills such as interpersonal skills using workable solutions.
What are interpersonal skills?
There are a number of different interpersonal skills. This list is by no means comprehensive, but they are the most important for every workplace.
How we communicate is important to interpersonal relationships at work. Good communication fosters teamwork. Communications is about our choice of words, but it is also about non-verbal forms of communication such as body language.
Talking is just one vital interpersonal skill. Being able to listen to what other people are saying is another. Employees need to listen in order to understand each other. Listening is about hearing words, but it is also about interpreting intent.
Taking listening as a soft skill a step further, we need to empathise and sympathise with each other. We need to not just listen to their words and register their body language, but understand it. This is also about recognition of hard work from each other.
Related to the other interpersonal skills in this list, we need to see each other's point of view. Further, we need to come to a workable solution that is agreeable to everyone. Both of these skills are vital business attributes on their own.
Why are interpersonal skills so important?
They are important to everyone, not just in the workplace. As you can see from the list here, these interpersonal skills promote group harmony. Group harmony is vital for workplace morale. A team is more than the sum of its parts and so teamwork is more than about putting people together and expecting them to get on with it. They need compatible emotional intelligence quotient or EQ more than they need IQ, according to one Harvard study.
Develop the interpersonal skills of your employees
Certainly, some people are born with great interpersonal skills. For those who do not, it is possible to teach interpersonal skills to employees through a system of electronic education or blended learning.  Bookboon has a range of eLearning resources at a comprehensive elibrary used successfully by some of the world's largest businesses. We have offered this library successfully for many years, offering courses on technical skills and soft skills. We are a vital link for organisations that want to help their employees develop interpersonal skills for themselves and for your business success.
With so many eBooks at your disposal, you cannot afford not to invest in this form of training for your employees. The advantage of using the Bookboon eLibrary Solution is the wealth of choice on offer. Employees can train at their own pace with minimal disruption for you as an employer.