4 reasons your employees should use eLearning tools
June 24, 2016
Posted in Articles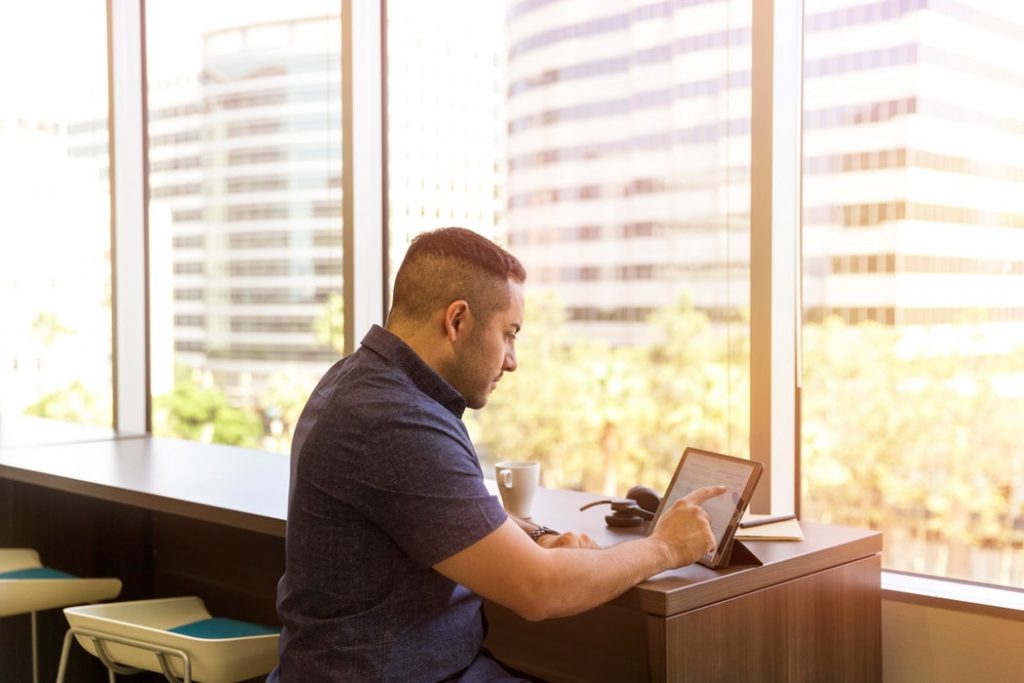 In a time where change and adaptation are key to growth, a company can only maintain its competitive edge if it continuously invests in the know-how of its employees. This can be done by keeping on top of current market trends, best practices and technologies. eLearning solutions are a great help for managers struggling to stay ahead of the game despite sensitive budgets. 
This is an updated version of an original article by Christine Funk. (1/9/2019)
Most managers are aware of the importance of learning and development – however, are failing to see a payoff from classical training methods. Face-to-face and classroom training sessions are expensive, restricted to a specific date and time and beneficial only to a limited group of employees. The good news: Most training and development needs can be solved by eLearning solutions at a fraction of the cost of traditional coaching – and with the same learning effectiveness as seminars or workshops.
1. eLearning is accessible 24/7 from anywhere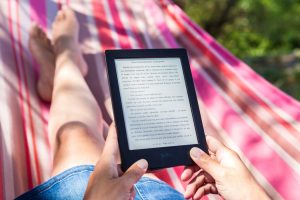 Traditional training sessions are restricted because they take place at a fixed date and time. With busy schedules, some of your employees who need this training will not be able to make it.
What's more: Classroom training is restrained by location as well. For large companies, in particular, the cost of transporting employees to a single location can be enormous.
eLearning solutions eliminate these restrictions. Employees type an internet address into their web browser, enter their login data and are ready to learn at the location, time, and pace that suits their personal learning needs. This increases the quality of the learning experience and reduces conflict with other important obligations.
Modern learners require learning material that is available to them on-demand when it is needed. Traditional learning methods such as classroom training are simply not agile or flexible enough. eLearning solutions allow organisations to respond to their employees' learning needs as rapidly as it responds to market changes.
2. eLearning creates individualised learning experiences

Training is offered in group sessions involves participants with a wide range of knowledge and skills. As a result, the training's content will be too simple for some and too complicated for others causing frustration and stifling your employees' intrinsic motivation to learn.
eLearning tools let employees influence their own learning experiences. With a click they can skip content they already know or spend more time on aspects they are having difficulty with. They can also repeat or review a training material – a benefit that classical training doesn't offer.
3. eLearning: great value for money

Traditional learning and development is expensive and time-consuming. Managers are often required to find an external trainer (who can add travel and lodging costs to the invoice), organise a location as well as schedule and transport participants. Since training takes place at a fixed time, it usually requires participants to take time away from work which can have a negative impact on other aspects of the organization.
With eLearning, managers can deliver a wide range of training material to employees, whenever and wherever they need it. This reduces the cost per employee significantly and saves the company the time spent organising training sessions. It also minimises hidden costs, e.g. the cost of an employee participating in a workshop when their presence may be required elsewhere to move a project forward.
4. eLearning as a business solution

Learning ROI and business improvement can be tough but are often necessary metrics for managers to provide. How do managers measure the impact of coaching or instructor-led training on soft skills? eLearning solutions provide real-time performance tracking, making the connection between learning input and learning output much more transparent and cost-effective to measure.
Your company's success depends on a skilled workforce. Today, training and development is a requirement, not a luxury. eLearning has the ability to assist with most, if not all, of your company's training needs at a fraction of the cost and with the flexibility your employees require.
Given today's realities, it is the most efficient way to spend your training and development budget.
Bookboon's Corporate eLibrary is an eLearning solution that is designed to deliver simple, effective, anywhere-learning for your employees. With its clever usability, Bookboon's eLibrary is setting new standards for eLearning at companies around the world. Learn more about what our eLibrary has to offer: