6 Tips to Build and Grow Your LinkedIn Network
May 2, 2016
Posted in Articles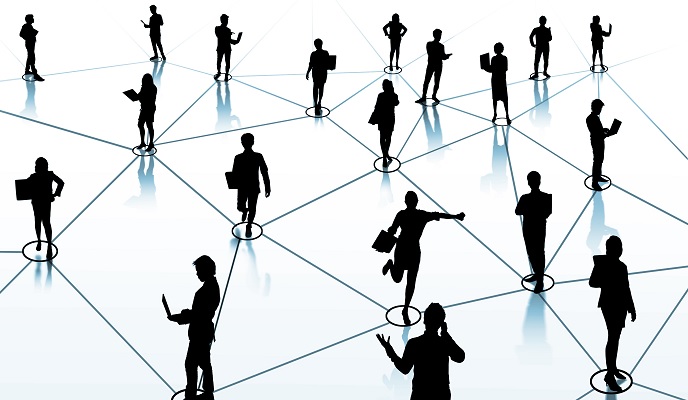 LinkedIn is one of the world's largest professional networks, which has more than 400 million members in 200 countries around the world. Its mission is networking and to connect the world's professionals to make them more productive and successful.
Upon joining, one can get access to people, jobs, news, updates, and insights that will possibly help them be great at what they do. Just like other computer applications, this social media giant is about science and art. Its science lies in the process of navigating the application while its art lies in understanding how it works and leveraging that to your advantage. 
Since LinkedIn is a social network, your aim in using it is to build connections that are necessary in your career. Who are these connections? They may be the person you already know or those that you don't know yet. These connections must help you to have access to the network you need in your career. Here is how you can build and grow your LinkedIn network:
1. Types of connection on LinkedIn:
1st degree – people you actually know (friends, colleagues and people you have met).
2nd degree – the friends and contacts of your first-degree connections (friends of friends).
3rd degree – the friends of second-degree connections (friends of your friends' friends).
Group – people in your network that share at least one group with you.
2. How to find and add new connections to your LinkedIn network?
LinkedIn offers several ways to find and add new connections, listed below. Once you have found someone you're interested in, you can send out an invitation to connect.
Friends and Family – through your email contacts.
Alumni – by searching the name of your school.
Colleagues – by searching the name of the companies you have worked for.
Friends of friends – by connecting with someone new and checking out their connections.
Others:

LinkedIn search
New connections of your connection seen in the Home tab
Those who like or comment on your status update
People who have viewed your profile
"Connections" tab
Job adverts
LinkedIn groups

[bookboon-book id="0315b769-2e05-4d7a-af30-a2b400e8278e" title="This article is based on the following eBook:" language="en"]

3. Invitations to connect:
There are two simple things to do to connect:
Indicate how you are connected to the person.
Send a personal note to the person.
Personalizing Invitations.
4. Personalizing Invitations:
The standard message provided by LinkedIn can be used when you want to connect with the persons you personally know. However, for those whom you have not met formally, a personal message is necessary. You may follow the steps below:
Start with basic manners and indicate their names (Dear Christine, Hello Catie).
Indicate how you found them.
Ask to connect.
Sign off with something like "Kind regards".
5. Accepting invitations:
To help you decide whether you'll accept an invitation or not, remember these tips:
If you know the person, then you'll probably be happy to accept the invitation.
If you don't know the person, then check out and assess their profile:

If they have 500+ connections, then they are a serial networker and you will get immediate access to their network. Initiate a conversation so you'll never be just part of their collection of connections.
If they have less than 500+ connections, take a look at their profile and think about its quality.
6. Removing connections:
Have a look at your existing LinkedIn network: you can remove connections in three easy steps:
Click on Connections, then Keep in touch.
If the person isn't immediately visible, then use the search facility at the top of the list.
Hover your mouse over the person's name. Click on the drop-down arrow at the right of "More", then click on "Remove connection".
LinkedIn is truly one of the best social media application for improving your connections. However, everyone must be careful with the information indicated in the profile. Although we aim to make our profile complete, we must take note that it must not offer enough information that will lead to identity theft.
More to read:

[bookboon-recommendations id="0315b769-2e05-4d7a-af30-a2b400e8278e" title="You might also find these books interesting:"]