3 Ways to Stay on Top of Your LinkedIn Account
May 16, 2016
Posted in Articles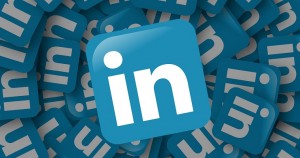 "For every minute spent organizing, an hour is earned." This was a famous quote from Benjamin Franklin, one of the founding fathers of the United States. His quote clearly states how important being organized is, especially in terms of saving time. Success can never be attained without it. It isn't about perfection alone, but it's more about efficiency and improving the overall quality of your life.
This can also be applied to your LinkedIn account. Being on top of your profile will help you maximize the use of it.

1. LinkedIn mobile apps
If you have a smart phone, you may consider downloading the mobile app to keep you updated. Just visit http://www.linkedin.com/mobile for more information.

2. Manage emails from LinkedIn
You can set the frequency of emails from LinkedIn through the Privacy and Settings screen under Communications. You can set the frequency of emails by clicking each of the links below and decide whether you want to receive emails at all, daily or weekly.
Messages from other members
Updates and news
Group digests
Notifications
Messages from LinkedIn

[bookboon-book id="0315b769-2e05-4d7a-af30-a2b400e8278e" title="This article is based on the following eBook:" language="en"]

3. Task Lists for LinkedIn
These series of task lists will help you manage your LinkedIn account.
Daily Task List

Check your mailbox. Respond to messages and invitations. View the person's profile first so you can decide whether to accept the invitation or not.
View notifications.
Go to the Home tab and check for updates of your connections. Like or comment if necessary.
Go to the Profile tab and check who has viewed your profile. If they do not belong to your connections, consider viewing their profile for a possible invitation to connect.
Send out one invitation to connect. For whatever reason, make it a habit of finding someone to connect until you reach the 500+ mark.
Go to Jobs and Groups tab to check for new jobs that might be suitable to your skills and interests.
Check the Interests tab and view Pulse. There might be interesting articles that you could like, share or comment on.
Review emails generated from LinkedIn.
Post an update, either an interesting article or your own blog post. Demonstrate to others your interest in your field of expertise.
Weekly Task List

Publish your own post if you can.
Check discussions that you can join.
Check for company updates.
Monitor the times you have appeared in a search through the Who's viewed your profile Find out if the changes you make to your profile have an impact.
Monthly Task List

Review your profile. Update if necessary.

Always remember, being organized is being in control. It helps us save time, money and efforts in everything that we do. If we are organized, even in the smallest details of our own accounts, we'll never be too stressed to become successful. Everything will just go on smoothly.
More interesting articles:

[bookboon-recommendations id="0315b769-2e05-4d7a-af30-a2b400e8278e" title="You might also find these books interesting:"]