Too Many Meetings to Deal With at Work?
March 9, 2016
Posted in Articles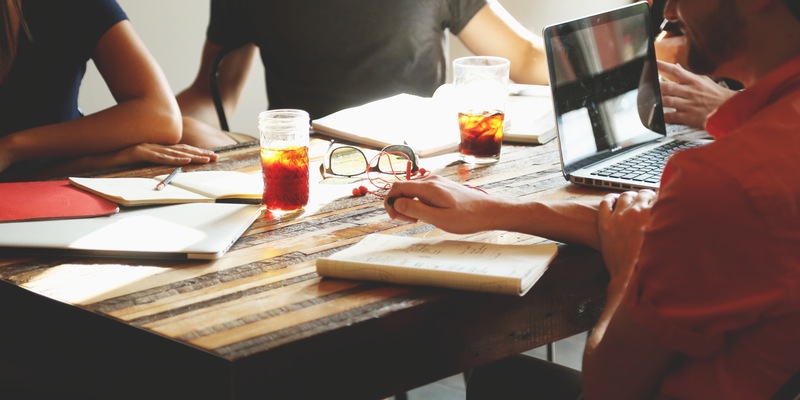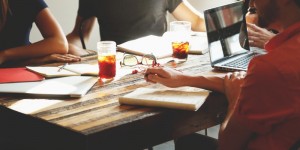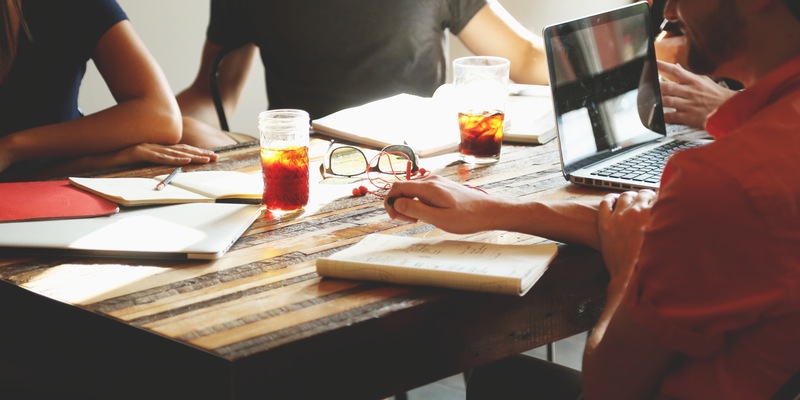 Here is how to make meetings work
Attending a meeting is almost an everyday responsibility at work. Morning meeting, staff meeting, information meeting, customer meeting, weekly meeting – whatever you call it – is something that consumes most of the employees' time and energy while in the workplace. Most of the time, it is viewed as an exhausting and stressful event which drains energy from the participants rather than boosting them. Common effects after this are stress, depression, and even demotivation. Well, this only occurs when unplanned and bad meetings are constantly happening. If meetings are conducted in a better way, the result will be a lot different. Use ice breakers, warm-ups, energizers and other group exercises to maintain enthusiasm during a meeting…
Why do we view meetings negatively?
Meetings are viewed negatively in almost all workplaces because of these three reasons.
Nobody owns the responsibility of creating a better meeting culture. Most employees do not take it as a part of their job.
Very few companies support the idea of 'continuous improvement'.
No one is trained to run great meetings.
How to boost energy and make meetings better?
Break out of old habits and patterns. Routine gets boring after a while. It limits our ability to be more creative and effective.
Start with an icebreaker. Boost the energy right at the beginning of the meeting. According to studies, many people find it easier to speak professionally if they have been given space to say something informally at first.
Examples of Icebreakers: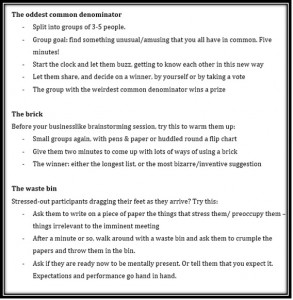 Be ready to throw in an energizer. To refuel participants' energy level, let them take a mental and/ or a physical break from the official agenda. Do something a bit different to refresh them.

[bookboon-book id="fff30641-f64a-4621-a3c6-a4ca0096b5c5″ title="This article is based on the following eBook" language="en"]

Examples of Energizers: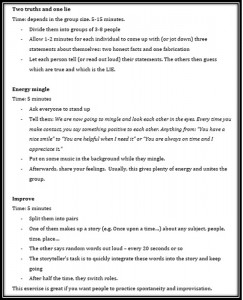 Other ways to engage the participants
If we are just passive spectators of a meeting, after a month, we will just remember few of the things that were discussed. According to a training company, those who actively participated can remember around 70% of it. Help your participants be engaged through these methods:
Start with a model (e.g. SWOT Analysis)
Write on Post-its, then talk
Beehive: discuss, then share
Interviews
Open discussion
For or against
Different assignments to different groups
Expand – prioritize
(Note: Learn more about these methods by downloading this Make Meetings Work)
If you want to create and run better meetings, or if you want to participate better in meetings run by others, read Antoni Lacinai and Mike Darmell's book Make Meetings Work. It contains very concrete and practical tips, tools and methods for an effective and purposeful meeting. You'll be surprised with how much help they can give you after a few hours of reading their book.
Enjoy reading!

[bookboon-recommendations id="fff30641-f64a-4621-a3c6-a4ca0096b5c5″ title="You might also find these books interesting:"]