3 Simple Ways to Make a Creative Design in PowerPoint
June 24, 2015
Posted in Articles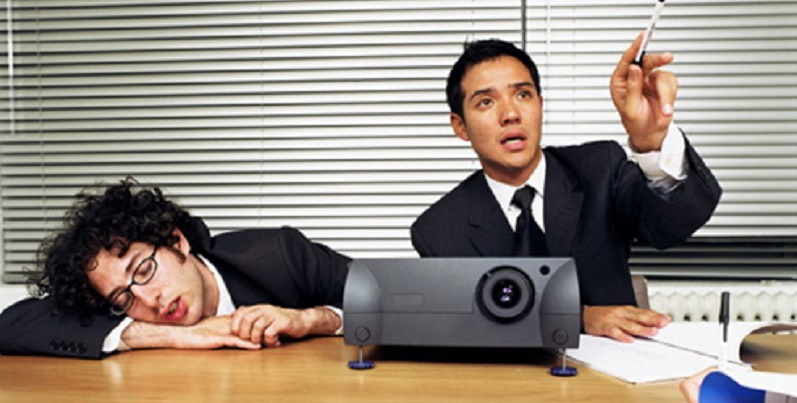 Aside from the contents, one of the most important elements of a presentation that capture the audience's attention is the design. Creative presentation is not about the number of images or colors present within it but with the congruence and harmony of these colors and images with each other. Several presentations freely available in the internet are guilty of this fact. Most of them contains lots of images that are not properly inserted and worst, some are even irrelevant to the presentation itself. Some are full of colors, not considering the right combination of them, making the presentation hard to read at some distances.
In relation to these facts, there are other presentations that lack design and artistic touch. These presentations are too plain that it does not give excitement to the audience. They are too simple that when you look at them, you'll feel sleepy and bored.

You see how powerful a presentation's design is? It is sometimes more important than its content! So, how can we get rid of the problems associated with it easily? Take note that you don't need to be a pro or hire one to create an amazing presentation. You can create a remarkable and artistic one by simply modifying the pre-available design themes in your computers. How to do it? It's quick and easy!
How to Modify the Design Themes
• Click the drop down arrow in the Themes Group.
• Click Edit Themes and select from the pre-available designs.
• You can also search online for other designs. Simply go to Office.com for more themes.
3 Theme Elements to Consider in Modifying the Design Theme
1. Colors
• How to Modify Colors
1. Click on Colors.
2. Choose a color theme from the different color palettes available.
3. You can also customize the color palette based on your desired combinations.
• Customizing the Color Palette
1. Choose a color palette to start from.
2. Click on Customize Colors.
3. Change the colors based on your desired combinations
4. Save your modified/ customized palette using your desired file name.
2. Fonts
• How to Modify Fonts
1. In Slide Master View, click on Fonts in the Background Group.
2. Select a new group of fonts. A preview of these fonts will be shown once you put the cursor on it.
3. Once you find your desired font, click on it and it will be applied to your presentation.
• Customizing the Fonts
1. Click on Customize Fonts on the bottom of the list.
2. Select your desired fonts for the heading and body script.
3. Save your modified/ customized font using your desired file name.
3. Effects
• Choosing the Effects
1. In the Slide Master View, particularly in the Background Group, click the Effects drop down arrow.
2. Although effects can't be modified, you can choose a different set of effects from the drop down.
As you can see, these elements can be manipulated so you can come up with the best presentation you can produce. All you have to do is to play with the elements and choose the correct set based on the subject of your presentation. Think of your subject, look for the colors and fonts that would match it and finally choose the effect based on your audience. Keeping these in mind, you can never be wrong in making an amazing presentation.
PowerPoint 2013 has a lot more exciting features. All you have to do is to explore it. Aren't you excited to discover and use these features such as how to track changes in PowerPoint 2013?
Good luck with your next presentation and don't forget to have a look at the other blog articles for more tips:
We hope you enjoyed this article. Please also check out our Outlook blog articles such as "How to Customise Outlook 2013 Email Options" or "Get Started with Email on Outlook 2013".
If you also work with other Microsoft Office 2013 programs, check out out blog posts "Best Excel 2013 tricks: Naming a Cell" and "Best Word 2013 tricks: Understanding the review tab".