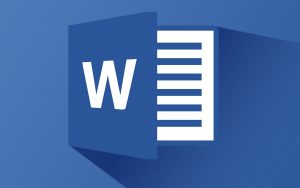 This is an excerpt of Mary Thomas's Bookboon eBook Word 2013.
We'd like to start our next part of our "Best Word 2013" series by explaining how to use to review tab. There are many functions to it, do you know them all?
This is the overview of Word 2013's Review tab.

Proofing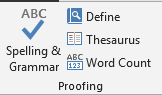 Use this part of the tab to change spelling and grammar style, use dictionaries and the Thesaurus and do a word count.
Check the spelling and grammar in a document.
[bookboon-book id="14ee680b-4e28-46c9-8539-a2df00ae77a5″ title="Find tips for Word 2013 in this eBook" button="Read eBook"]
Install a dictionary to get the definition of a word.
Use a thesaurus to find similar words to the one selected.
Find the word count of a document.  Also available from the bottom left corner of a document. See more in this eBook.
Translate an entire document, a selected word or implement a quick translation.
Set the language to be used for spelling checking.
This is just a tiny part of what Word 2013 can offer. Check out other articles in this blog series and find out "How to insert tabs in Word 2013" or "How to quickly create a chart in Excel".
Check out more information in Mary Thomas's eBook Word 2013. Good luck with your projects!
[bookboon-recommendations id="14ee680b-4e28-46c9-8539-a2df00ae77a5″ title="You might also find these books interesting…"]