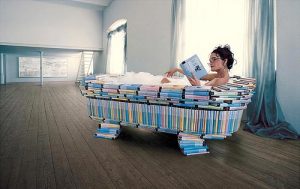 Check out the 5 best communication skills eBooks here!
We communicate every day with many different types of people without even thinking about it. A lot of it happens at work, where we hold presentations, discuss work with our boss and colleagues and report about our latest achievements and working processes. It's often not easy to find the right words for a situation – that's why we have picked the 5 best eBooks written by experts in their fields.
Here are the 5 best communication eBooks. If you would like to make your case for a pay rise to your boss, be able to communicate better with your team or learn how to stand up for yourself in a discussion, you will find what you are looking for.

Jane Stephenson, Anne Galloway
If you would like to ask your boss for a pay rise, promotion or discuss another business matter this is the ebook for you. The authors Jane Stephenson and Anne Galloway take you on a journey of self-discovery and help you to find the right words for tricky situations of professional life.
Download How to ask for what you want at work here!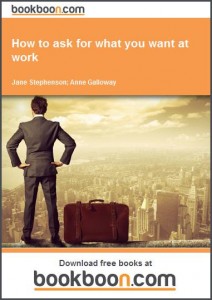 MTD Training
"Effective Communication Skills" is an ebook that shows the inside tricks of what it takes to be an outstanding communicator. The author, founder and MD of MTD Training, Sean McPheat, explains how information is processed by your brain and how to get your point across.
Download Effective Communication Skills here!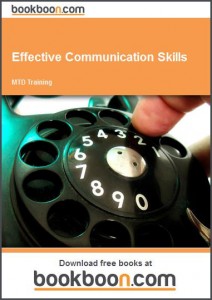 Apex Leadership Ltd
Have you ever wondered what makes a persuasive leader? This ebook shows you how to develop high-impact interpersonal skills that will turn you into a brilliant team leader. Dive into this ebook and learn all about influencing, persuading, delegating and coaching.
Download High-impact interpersonal skills here!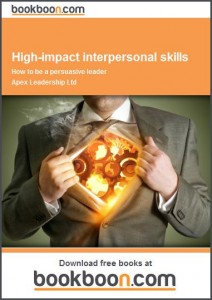 MTD Training

Take your communication skills to the next level with this ebook. "Advanced Communication Skills" will help you to understand how people think and how we process information. After reading this ebook you will be able to tailor your communications to achieve your desired outcomes.
Download Advanced Communication Skills here!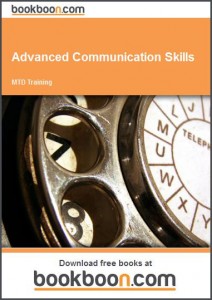 Apex Leadership Ltd
If you have read ebooks about communication skills in the past but never really found your match, you should check out "Hidden Communication Skills Revealed!" This ebook looks at aspects that are often overlooked such as interpersonal skills, including what we say and how we say it.
Download Hidden Communication Skills Revealed! here!