Top 10 ways to become a better volunteer
June 1, 2014
Posted in Articles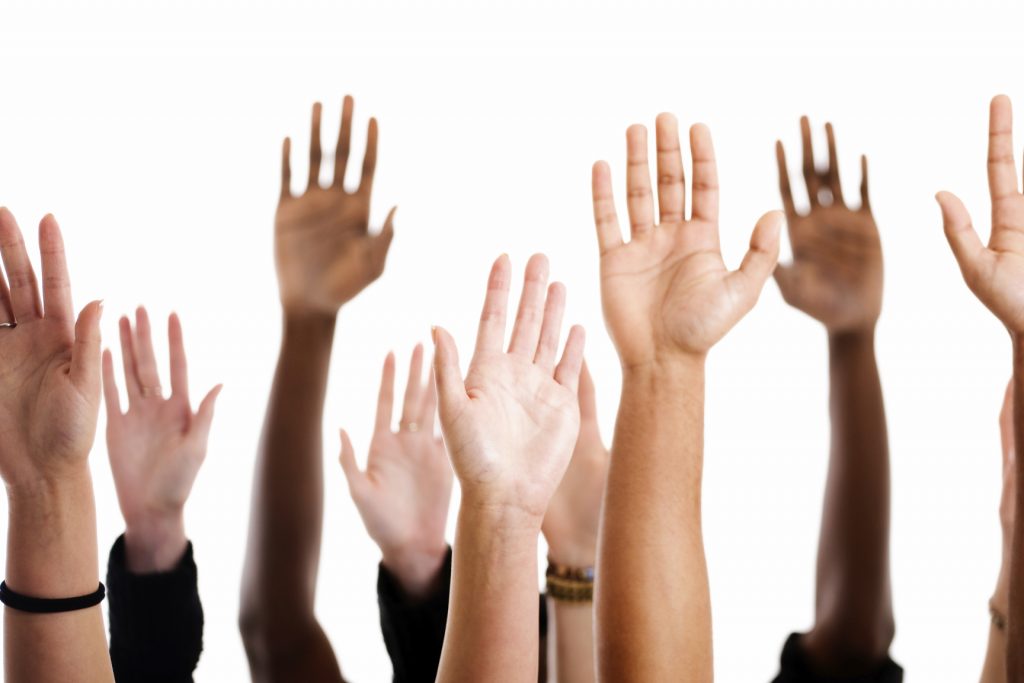 We volunteer to serve, we volunteer to have purpose, but we seldom study how to do this well. Volunteering helps us to help ourselves and others.
Service is at our core, as part of our humanity. Without volunteers and volunteering, where would we be today? Surely a lot worse off. Whether we spend time helping children read, or working to balance resources for the Apalachicola Bay, in Florida, USA, volunteers make a difference in other people's lives and bring satisfaction to their own.
To volunteer we must manage and "donate" our time. Time is our most precious commodity in our add-on, hyped up, over-connected lifestyles. Attend a gathering and you will surely hear, "I am so busy. I have so little time." In the movie In Time (2011), those who share time are literally giving away their lives. Watch this movie if you have not, think a bit, and start to make better choices about the use of your time.
Whether you are a seasoned volunteer or someone considering volunteering for the first time, a volunteer manager or a volunteer team member, someone who spends a few hours a week or forty hours a week helping others, Volunteering has something for you.
Volunteering…
1. Encourages you to find your volunteering purpose. We all can have many volunteer drivers and purposes. Some are simple and some are complex. This book helps you sort this out, and thus, leads to a better experience, more fun, and better service for others.
2. Teaches you how to find your place within an organization, and shows you the way to make meaningful and sustainable contributions.
3. Improves your management and cooperation skills. Management is hard. Managing volunteers is harder. Cooperation equals politics. Pick up a few tips and action items to ensure you recruit and retain great volunteer labor.
4. Helps you to organize and close projects. Learn how to write, follow, change, and close work plans. Volunteering teaches that prioritization and execution are primary, as opposed to thinking and planning.
5. Shows you how to build great teams. The book teaches that winning is to be learned by teams and that teams need special guidance. You learn how to be on a team, be a coach and leader, whether you are the manager or not. Everyone can lead; everyone can manage all the time.
6. Explains the fleeting aspects of motivation. Keeping folks fired up to do work for free is not an easy task. Motivation is a must to keep organizations healthy. Learn what motivates in the short run and the long run to attain sustainability. Both are needed.
7. Provides organizational "How-Tos." Organization and prioritization are key. Volunteering teaches that getting organized is a choice. So choose—download the book—learn—prioritize and execute.
8. Discusses the "Money." We cannot provide any service or good or much of anything without the money. Volunteering speaks to asking for money (philanthropy), earning money (for goods and services), and applying for money (grants). We have to have the currency even with our volunteer (free) labor.
9. Addresses "Encore" volunteering and teach a new 50+ encore volunteer how to make a great transition to service. Included is a transition "work plan." Now that we live so much longer and get displaced so much faster we must study the question of what to do next, what to do with our lives. Volunteering provides you a primer for this process.
10. Inspires Celebration. Folks need acknowledgement, teams need to enjoy their wins, organizations need to be proud of what they do, and to humbly learn how to show off to the world and others. Learn how to celebrate the micro-deliverable and the once-in-a lifetime win. Celebration is closure. And we must close so that we may begin again.
The quote from Marcus Quintilian (yes, you Matrix fans, nothing is new) "Everything that has a beginning has an end" needs to be changed to "Everything that has a beginning must have an end." We must know when we are done so we know it is time to celebrate. And, so we know it is time to go back to work and do it again.
What are others are saying about Volunteering?
"This is an outstanding resource that will make your volunteer experience productive and purposeful! VOLUNTEERING is an excellent handbook providing insights and tools to those looking to volunteer, and for those who have taken on the rewarding task of leading and managing volunteers.
Michael E. Collette Ed.D. | Professor of Management | Anderson University |
Past President of the Madison County United Way
"In searching for volunteer training resources, very few books can capture the essence of volunteer theory and practice as effectively as Burgher and Snyder's Volunteering. I wholeheartedly recommend this work to all my students, colleagues and fellow volunteers in the field."
Athanassios (Ethan) Strigas, Ph.D. | Associate Professor of Recreation Management | Expert in Volunteering | Indiana State University
"The authors provide a concise and accessible primer on the strategic management of the critical human resources that make non-profits work—volunteers."  The text.,, "combines Leadership 101 with the everyday realities of management in mission-driven environments with limited resources."
Jay D. Gatrell, Ph.D. |AVP for Institutional Effectiveness Research, and Graduate Initiatives |Bellarmine University
About the author: Karl E. Burgher, Ph.D., P.E. is former chief strategy officer and now professor of the built environment at Indiana State University with almost thirty years of project and volunteer experience. He is also a Principal at Sunshine Valley Communications – Management Consulting | Economic Development.