Great Websites For Students
June 16, 2014
Posted in Articles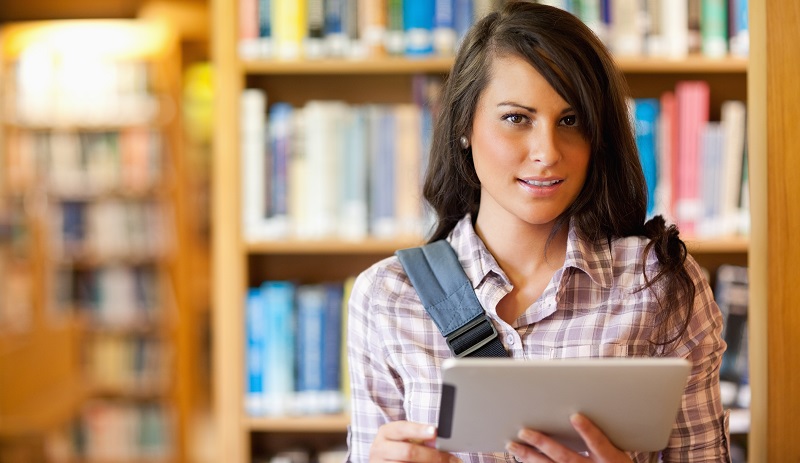 Starting a university course and moving away from home can be quite daunting in the beginning. But student life is not just about studying, being a student gives you access to great offers and events.
Check out the best websites for students here.

General information for students
This university guide helps you to find ranking of UK universities and information course offers and tuition frees. It also provides information on how to apply for a university and you can find guides on everything a new student needs.
Studentbeans offers discounts for event and entertainment tickets, and gives advice on all things that matter to students. The site also includes easy guides for student funding, travel and accommodation.
The National Union of Students (NUS) is a voluntary membership organisation for students. It consists of 600 students' unions represents the interests of more than seven million students. The website contains information on student unions across the UK and educational news.
The Student Room is one of the largest student communities and gives advice on uni courses, student financial support, study applications, gap years and many more subjects. You can also receive help from fellow students in the website forum.
ISIC is a non-profit organization that offers the International Student Identity Card which enables students to access discounts on travel, language certificate courses, IT programs and food. The card is issued in over 125 countries worldwide.
Rehab Recovery offers free support and help to students and other young people who suffer from alcohol and drug addiction. Rehab Recovery offers free telephone assistance and also maintains useful resources and guides on its website. Helpline: 0800 088 66 86, 24 hours a day.
Free educational material and support
Bookboon is an ebook publisher offering free ebook downloads for students and business people for subjects such as exams, career, time management, IT, maths, marketing and engineering.
Khan Academy is a not-for-profit organization, providing free educational materials and resources are available to you completely free of charge. Students can use the website library, including interactive challenges, assessments, and videos from any computer with web access.
Open Stax Collegue provides free textbooks for a range of student courses such as chemistry, physics, sociology or economics. An online version of the books is available for free and there are also low-cost versions in print.
Holidays
As a student it can be tricky to save enough money for a holiday, but that doesn't mean you don't need one. Here is a list of websites for affordable student travel.
Student Universe is a travel company that offers exclusive discounts and rewards for students and young people between 18 and 25. You can get discounts on hotel stays, flights and tours all over the world. The website was launched in 2000.
Student Money Saver offers cheap deals on Flights, Train, Coach and Bus journey and you can also find ideas for your gap year. The website also gives advice on insurance and student funding options for Tuition Fees, Maintenance Grants and more.
This student holiday website is part of Lowcost Holidays and offers cheap city breaks for a few days but also clubbing holiday in sunny holiday destinations. You can also find student deals for more exotic destinations such as Thailand and Dubai.
Student Newspapers
The Student Times newspaper provides news on education, entertainment, travel and health for students. Fresher can find tips and tricks on how to survive the first year at uni and the website also contains money and career advice.
The Journal Online is a Scottish student newsletter with news on Scottish university rankings, where to get student discounts and arts and entertainment. You can also find competitions where you can win event tickets.
The Tab is a student newspaper, originally founded by Cambridge University students. The website contains mostly funny news about student life and provides features, fashion and sport articles as well as a comment page for readers.
The National Student newspaper student on university news, features on student topics, music, sport and technology. You can also find an advice page with recipes, job and career and many more. Additionally the website includes travel tips.
Money issues: Student finance
This is the official website for student finance by the UK government. It contains a guide to getting your Tuition Fee Loan, Maintenance Loan and Maintenance Grant or Special Support Grant. You will also find information on funding for studies abroad.
Founded in 2007, the student money website Save the Student offers factual advice, but also searches for and arranges finance deals for students. The website also provides information on student part-time jobs, accommodation and articles on how to get cheap deals when you are food shopping.
Money Saving Experts' website for students offers student finance guides including information about repaying debt, saving and credit card debt. The site also has a student finance calculator which can help you to work out how much money you have actually spent.
Student Cash Point helps students to find funding opportunities for costs of going to college or university. The website has a news portal with information on grants, loans, bursaries, scholarships and awards.