How we reached 1 million Facebook fans
April 14, 2014
Posted in Articles
We've made it: We reached our long time goal, an incredible 1 million Facebook fans. We would like to take this opportunity to say a massive thank you to all the people who support us in our mission of offering free education to every student in the world.
Our free quality textbooks saved students €1.5 billion
The primary reason why we have reached our goal is our 8 year-long dedication to offering free quality textbooks. Our users recognize the quality and share it with their friends. By publishing free educational books we saved students an estimated €1.5 billion in book expenses.
Compared with other very well established publishers, our social media engagement is exceptionally high. Besides the offering of free quality textbooks, our Facebook success is also related to our users and their friends wanting to keep up to date with our frequently published new books.
We have also built a high quality blog with articles about topics such as career, studying abroad and exam preparation which have helped many students succeed in their studies as well as in their personal development. These articles are read and shared thousands of times.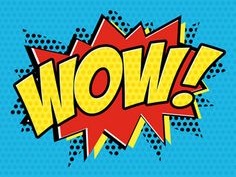 55 million downloads in 2013
As a global eBook publisher, we currently offer over 1000 eBooks in seven languages, directly available to download from our website. Thanks to this concept of downloadable free textbooks we generated over 55 million downloads in 2013.
We think that students should be able to go through university without having to pay for textbooks. This is why we get your future employers to pay for the eBooks by placing a low number of high quality advertisements inside the titles.
Our ambition for 2014 is to increase the number of students that are able to study for free by using our books. If you know anybody who would be interested in free education then spread the word. We highly appreciate your encouragement.
Your bookboon.com team