5 reasons why you should study at Mälardalen University (Sweden)
September 5, 2013
Posted in Articles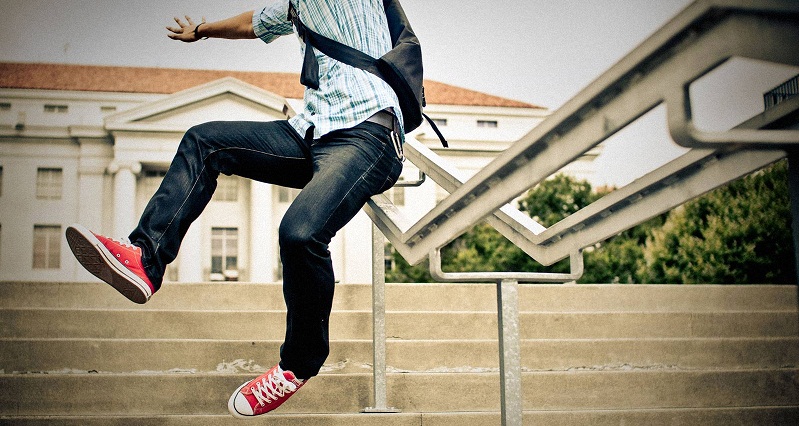 Would you like to learn why Mälardalen University in Sweden could be a great place for your foreign studies? This article contains facts about its student life, its job opportunities after graduation and the courses MDH has to offer. Your career could definitely benefit from this. Take a look!
1. Why MDH is a great choice when it comes to studying
At the present time, 12,000 students, 67 professors and 900 employees call MDH their home. The university cultivates close partnerships with businesses and governments in the region, making their programs attractive to students – and their students attractive to future employers!
MDH is a modern innovative university with a wide range of educational programs and a unique position when it comes to interaction with the surrounding community. Even the Confederation of Swedish Enterprise ranks the university high when it comes to their collaboration with the industry.
2. Possibilities for international students and teachers
International activities play an important role at Mälardalen University. MDH's internationalization efforts are based on a value system where intercultural diversity is seen as a part of their everyday life and where they have a great value for the individual's intellectual development.
MDH has more than 250 agreements with universities all over the world for teachers and students. Many of these contracts include joint development of curricula for courses and programs, joint and dual diplomas, working with businesses, opportunities for graduate jobs abroad and more.
Cooperations include: The mobility program NordPlus, Linnaeus-Palme, Minor Fields Studies, ISEP, Science without Borders, ASEM DUO and several of the EU's main program, Erasmus Mundus, Erasmus Lifelong Learning Programme, Tempus, Marie Curie, Framework Programme for research and others.
Since 2011, MDH also actively recruits international students wishing to study towards a Swedish degree. The college offers a few sought after Bachelor and Masters programs. Common to all programs is that all courses are held in English and the programs are strongly linked to research. In terms of their international recruitment, MDH focuses primarily on India, Thailand, Brazil and Turkey, as well as the rest of Europe.
3. Which programs and courses does MDH offer?
MDH's vision is to coproduce the university. The coproduction, internationalization and academic excellence achieve value and benefit – both internally and externally.
They currently offer 65 programs and 1,000 courses in a variety of areas. The application deadline for most courses in 2014 is in autumn/winter 2013. Just visit their website and take a look around!
4. Education close to reality
An important part of the studies offered at MDH is building a real connection to the working world. Therefore, the courses include practical elements such as project work in business, practice, study or guest lectures in many of their programs.
A key success factor for students is that MDH continually reconciles with employers to receive feedback on whether their courses meet the labor market demands.
5. Your life as a student at MDH
MDH makes sure that you as a student will have a safe and fun time during and outside your studies. Students benefit from discounts and fun activities such as parties, rookie period and the annual event Student Olympiad. Moreover, you can join various compounds such as: sports, Kåranen, Mälardalen Computer Society, party associations, horseplay compounds (farce and theater), line organizations and many more.
Many students also choose to get involved in the Student Union in order to join a proper community and collect quality contacts. Everyone working in the Student Union has studied at the university and is elected every year by other Student Union members. It is highly recommended to become a part of student life around the college and in its neighboring towns. In fact, you will very soon learn that every twentieth person you meet on the street is a student.
If you would like to learn more about studying at Mälardalen University then just visit their website: http://www.mdh.se/.