Killer language, verbal craft and magic moves for your next presentation
July 1, 2013
Posted in Articles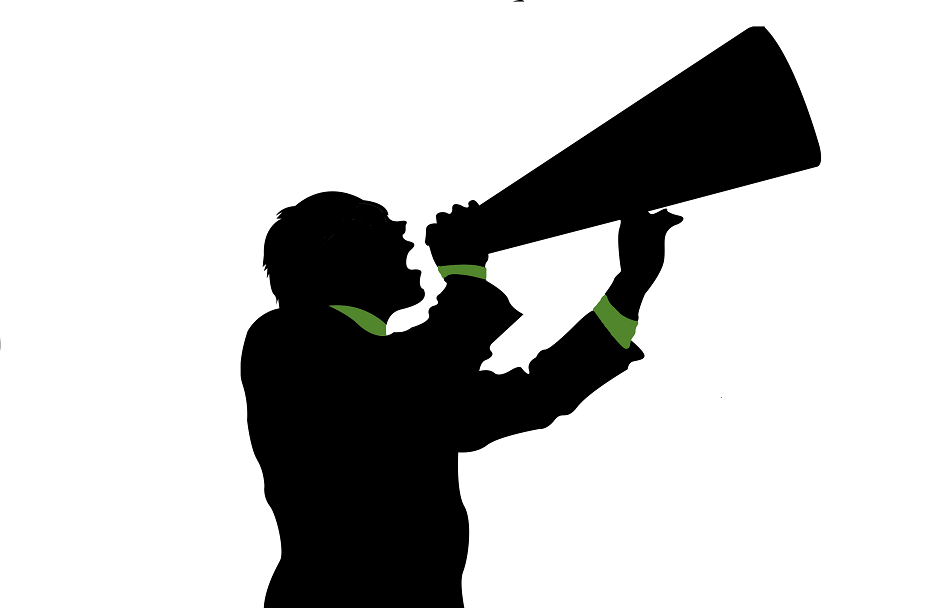 Most presenters forget the key reason to speak to others is to persuade, changing minds – and hearts: a change that results in action. Experiences of listening and watching others drone on like monotonous graph-huggers, have instilled in others a deep fear of sleep inducing monologues and a revelation of personal flaws.
Those with the know-how in a certain field such as technology, finance or engineering have realised that their knowledge can only be communicated if they engage with their audiences, and not with a data onslaught. In the following lines you can acquire some skills when it comes to the right language to use during your presentation – presented by Alison Kemp, communication coach for technical experts.
Learn how to engage with your audience by using the right language during your next presentation. We have killer language tips for you!
Killer language
Many senior executives are tiring of phrases such as 'thinking out the box': such language tends to be used by people who can't get out the box. Several people have expressed their dislike of the word 'stakeholders' because it's too general. It could mean clients, vendors, investors, employees and the list continues.
There are three rules to consider when it comes to the right language during a presentation.
1. Drop the clichés
If you can find a way to talk as if you were speaking with a friend, then do so. You probably wouldn't be using phrases like, "So, we're pushing the envelope, maximising leverage with stakeholders going forward." If you do speak to your friends like that, leave out the party invite.  I'm not free.
2. Use 'just enough' technical language
As one Senior Executive in Technology and Operations states, "Use just enough technical language to communicate the point but broad enough that mostly anyone in the audience would be able to relate to."
3. Use the active Voice, more than the passive voice
The active voice – 'Fran broke the machine'
Use when:
you need to sound more conversational
The passive voice – 'The machine is broken'
Use when:
you need to avoid apportioning blame or responsibility
you don't know who did an action
it is not necessary to know who did an action
When writing reports, we're generally encouraged to write in the passive voice for business. However, it is the active voice that you need for the majority of your presentations. This will add a conversation tone and make you sound more natural.
The verbal magic
Use the anti-climax climax
For example, tell a story where you describe or the challenges and difficulties and how you overcame them.  The result, which needs to be a real POW!, is delivered almost as a 'throw away'.
Another example: 5 minutes after my 'difficulty story', I then end with, and that's how I wiped out a one hundred thousand pound debt.  A year later, I'd made my first million.
(dramatic vocal tone change)
However, the point of the story is not to talk about me but to tell you how you can…..
Your audience will still be thinking of that last sentence.  Because you haven't laboured something which might seem so amazing to the audience, they'll still be taking it in.
Anticipation
'And later I'll tell you about how I met the business guru that turned my life around.
(15 minutes later…)
You'll see how this connects with the chance meeting that turned my business from a struggling SME to a multi-million pound market leader
(5 minutes later)
And now you're going to hear about how chance encounters can transform your life.
Negative Rhetorical
"Why wouldn't you want a supplier that you can trust to provide a top service?" And…why wouldn't they?
Challenge
"If you not interested in the simplest and cheapest way to slash vendor costs without sacrificing quality, then I advise you to switch off to the next section."
Your audience of, say, Finance Directors and Procurement Managers, will be saying to themselves, "Of course I need to listen to this section!"
Magic Moves: How to physically influence your audience's opinion
James gave an example of poor branding in foreign markets. Then he moved to a different spot on the stage, and gave an example of successful branding in overseas markets.
He moves back to the original spot, and describes all the misconceptions that consumers had about his product brand, thereby associating that area with challenges or critical feedback.
Moving back to the second spot, James described how they have rebranded and the increase this has produced in sales.
James successfully uses space to anchor a feeling of 'positive' and 'negative' and every time he moves to one of those spots, he will have more influence as to how his audience perceives his information.