The key sales skills of the modern sales professional
March 5, 2013
Posted in Articles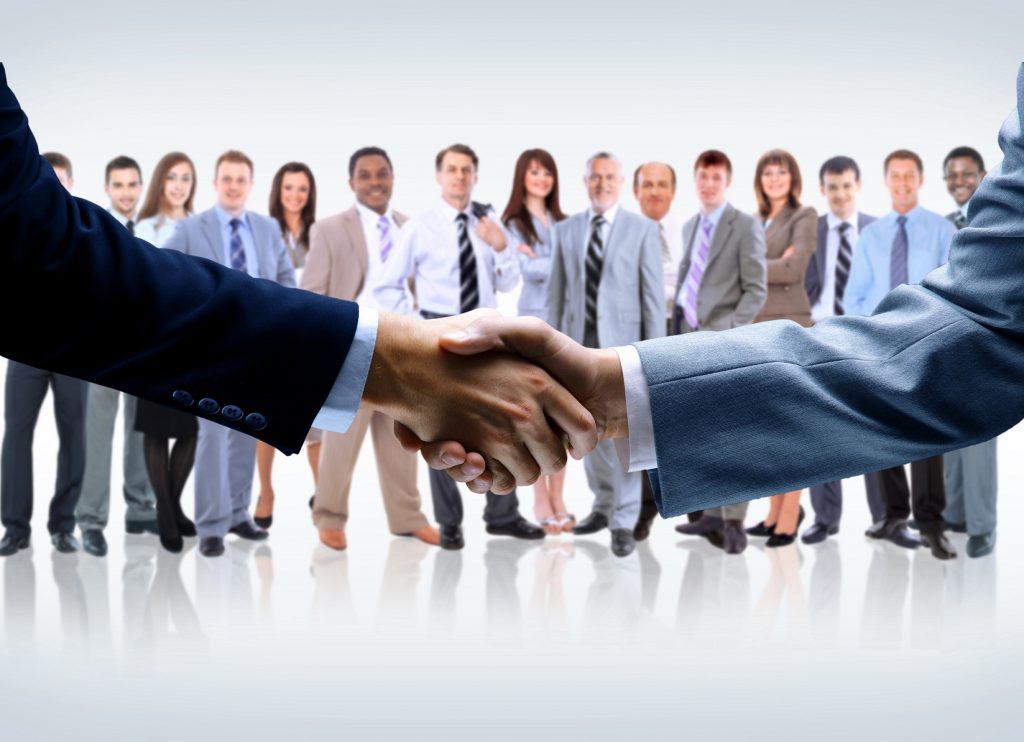 The global situation we face means that literally everything has changed in the last few years. Change is the only constant, and businesses who have fallen by the wayside lay as epitaphs to the inability of many organisations to recognise how they have to adapt to the real world of today and the future.
The sales profession is no different. If you are still using techniques that were designed, developed or conceived more than five years ago, then prepare for some sobering news; the buyer who bought from you when you used those tactics five years ago doesn't exist anymore!
The modern sales professional needs to be aware of how today's changes are affecting the way their buyers buy. If you're not ahead of the game when it comes to how technology is driving the sales processes of the future, you'll be floundering on the beach of poverty, scraping a living from the fossils of yesterday's crumbs from so-called loyal customers.
So, what are the sales skills you need to thrive, not just today, but long into the future?
1)   Know the world your customer is living in
Yes, you need to be an expert in your product and services and the benefits they bring to your customers and prospects. But that's the baseline, the minimum you need to know.
You also need to know the industries you work in better than your customers do, the competition your customer is facing daily, and the challenges your customer will be facing in the future.
Customers want a sales person who is an expert in everything there is to know about the products, services and market they are working in. The buyer also wants the sales person to educate them, to teach them where their future opportunities will be, what markets will be available to them and what they need to do to achieve growth.
2)   Lead the charge to embrace the digital customer
Today, nearly 60% of B2B buying steps are completed before buyers connect with a salesperson. That's a staggering statistic! Yet B2B companies are not leading the charge to embrace the digital customer. They are not setting up online sales channels. They are not exploring social selling solutions. They are not adopting marketing automation programs. They are not outfitting their sales teams with tablets and mobile phones. They are not implementing sales enablement solutions.
That's why you see so many sales cultures that are stuck in a rut, and so many sales teams that are failing to meet revenue goals. You need to become social-media-savvy in every sense of the words. Buyers have shifted from being people who need to be told everything to people who know more than you!
When you call a prospect, they can have your company website, your LinkedIn profile, your Facebook Business page and your You-Tube channel up on their screens in seconds.
If you're not thinking the way your prospects do at the technological level, stand by to be shot out of the competitive waters.
3)   Don't talk about your products; talk about how you can help your customer build their future business
The majority of people we meet don't want to hear sales pitches anymore. They probably know what you sell, as it's not that much different from your competitor's anyway.
Instead of trying to blind prospects with facts and information about your products, the modern sales professional discusses the business challenges that the prospect is facing. They discuss the business world that is affecting their markets. They identify the pain points the business is experiencing. They challenge the mind-sets the prospect is working within. And they build a vision of a better future by using the salesperson's products and services.
Modern sales professionals don't pitch products. They discuss how the future results will be brighter if only the prospect's business used their solutions!
4)   Relentlessly build your knowledge in areas that will benefit you
Sales is your profession, the career you have chosen for yourself. It's what brings home the bacon, keeps you motivated and creates your lifestyle.
Modern sales professionals know that if they are to not only survive in today's business world, but also thrive and succeed, they need to have a comprehensive, proactive process for keeping up-to-date with the changes that are happening within their field.
Your library needs to be up-to-date. Sales books written more than five years ago will not have the necessary information on social media and technology that you need today.
You need CDs that inspire you on your car, plane and train journeys. You can also watch DVDs on selling from the masters of their trade. It will provide you with information and knowledge that will assist your prospects and new business partners to develop their business.
Don't leave the building of your skills and talents to the mercy of training courses or sporadic coaching from your manager. Like successful sales professionals of today, take personal responsibility for developing your skill-sets by listening to and reading about people who have been there and succeeded.
These sales skills will allow you to prove your worth to your prospects and customers alike. Keep yourself in shape by following them and you'll see the opportunities open up for you now and, more specifically, in the future.
Author Credit: Managing Director of MTD Sales Training Sean McPheat is regarded as a thought leader on modern day selling. Sean and his team of sales trainers and consultants have delivered a vast range of sales training courses and in-house sales development programmes to over 50,000 sales people worldwide.