6 basics of a top-notch presentation
September 26, 2011
Posted in Articles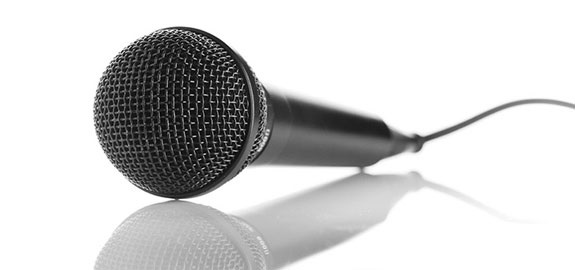 Giving presentations, even small ones, is unavoidable at work. Moreover, speaking publicly is part of life in the 21st century. Therefore, it is worth looking at how you can capture your audience's attention and keep it. Here are some tips on how to effectively deliver your message.
Remember that your body language actually says more to the listener than your words. So watch that you remain open in your stance. Avoid crossing your arms, frowning, or hunching your shoulders. Make eye contact with your speakers, moving from person to person and noticing what the body language of your listeners is telling you. Do people look confused? Are they bored? Maybe it's time to take a break or maybe you need to slow down what you're going over.
An effective speaker is an engaged speaker. This means you move around the room rather than staying in one place next to the PC or projector. You move close to people when they ask you a question. Be careful that you keep yourself facing your listeners instead of turning your back to them.
You should also consider that your slides and notes should only be used to delineate the major points you will be covering. The bulk of the information should come from you as the speaker.
Another tip is: Practice and practice some more. Everyone can get nervous when they make a presentation. But your nerves will be greatly allayed if you practice the presentation. Not only should you practice what you want to say, but you should practice answers to the questions you are likely to receive. Finally, be sure that you have tested all of your equipment ahead of time.
You also want to speak with a great deal of energy and enthusiasm about your topic. If you don't find it interesting, how can you expect your audience to be interested? Use gestures and facial expressions to drive home important points. Modulate the tone of your voice so that your listeners don't get bored listening to you. You can slow down and emphasize for an important point or speed up your speech to demonstrate your excitement about something.
When you structure your presentation, you want to remember to make just a few points on a topic before moving on. You don't want to belabor a point that you've already made. Also be sure that the flow of your information is logical and that you tie points together with transitions.
In "Presenting an Effective Message" written by MTD Training you can browse more ways to create an effective presentation.