Managing Primary & Secondary Schools
A Primer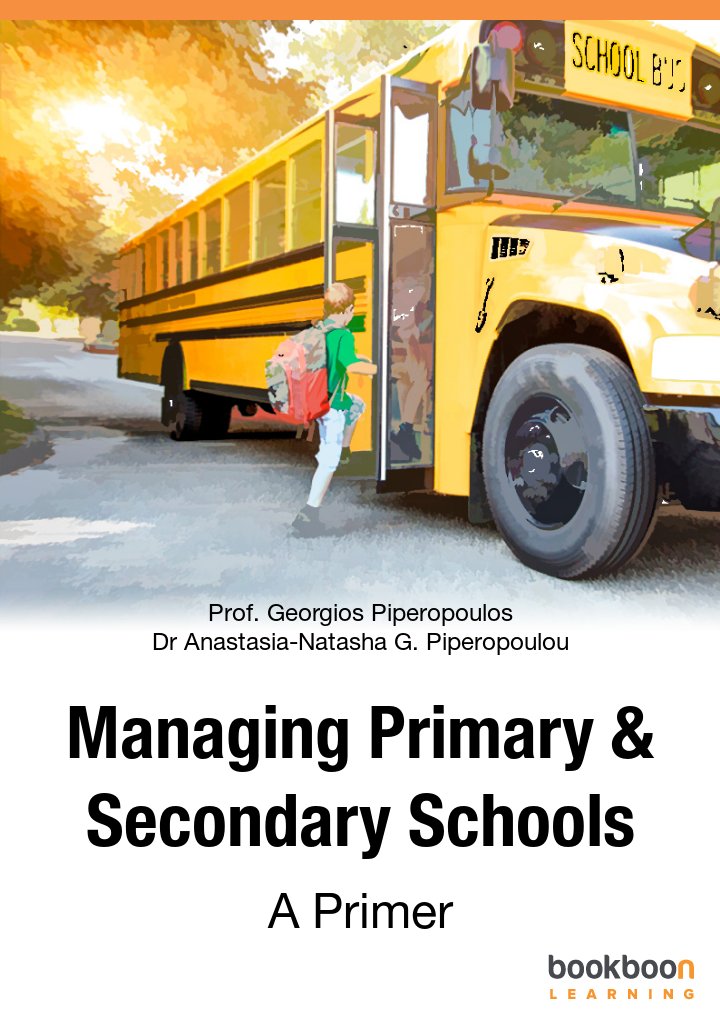 ISBN: 978-87-403-1641-4
1 utgave
Sider : 155
Pris: 129,00 kr
Pris: €13,99
Pris: £13,99
Pris: ₹250
Pris: $13,99
Pris: 129,00 kr
Pris: 129,00 kr
Last ned GRATIS med 4 enkle steg…
Dette er en Premium-eBok
Bookboon Premium - Få tilgang til over 800 eBøker - uten annonser
Du kan få gratis tilgang til dette i én måned - og 800 andre bøker med Premium-abonnementet. Du kan også kjøpe boken nedenfor
Start en 30 dagers gratis prøveperiode. Etter prøveperioden: 39,99 kr p/m
Start en 30 dagers gratis prøveperiode. Etter prøveperioden: €5,99 p/m
Start en 30 dagers gratis prøveperiode. Etter prøveperioden: £4,99 p/m
Start en 30 dagers gratis prøveperiode. Etter prøveperioden: ₹299 p/m
Start en 30 dagers gratis prøveperiode. Etter prøveperioden: $3,99 p/m
Start en 30 dagers gratis prøveperiode. Etter prøveperioden: 39,99 kr p/m
Start en 30 dagers gratis prøveperiode. Etter prøveperioden: 39,99 kr p/m
Brukere som så dette, så også på
Om boken
Vurderinger
John Andrews
★★★★★
Interesting in its conception, challenging, well-structured and well-documented and could easily be accepted as a very good postgraduate dissertation in management or education. Commendable work.
Mary Bennett,M,Ed.
★★★★★
The father/daughter pair of co-authors, obviously well experienced in their fields, have produced an innovative thesis that could appeal to a variety of audiences. Provocative and informative.
Agnes Smith
★★★★★
For university students useful and informative, for teachers a challenging refresher, for Boards of Directors members entrusted with the task of chooding school managers a... MUST
Leon Paulson, M.Ed.
★★★★★
A book that should be read by students and teachers as well as public administrators involved in school operations supervision. I thoroughly enjoyed it.
Angela Ioannou, B.Sc.in Ed
★★★★★
It is informative and enlightening and should be read by those sitting in administrator selection committees. I recommend it.
Beskrivelse
The book is aimed at students in management, education and other subjects planning a career in primary and secondary schools, at school personnel and members of the broader interested public. Co-authors of the book are an academic-practitioner in management who taught university courses and consulted corporations and organizations at both sides of the Atlantic and a psychologist working at secondary level schools for special education needs teenagers for the last 7 years, after running her private practice and lecturing school teachers at the post-graduate level. Father and daughter have composed this 'primer' hoping it will help to highlight the art and science of managing modern primary and secondary schools.

Innhold
What is Management?


A quick glimpse at the protagonists of the classical and neoclassical approaches

Henri Fayol's Administrative Management Approach (Fayolism)

F. W. Taylor's Scientific Management Approach (Taylorism)

Max Weber's Bureaucratic Management Approach


The shift of focus to Human Relations in management theories


George Elton Mayo's work and the dawn of the Human Relations Approach

Abraham Maslow's pyramid of the hierarchy of human needs

Herzberg's and Likert's contributions to the Human Relations Approach

McGregor's XY and Ouchi's Z theories of management


The Greek imprint on education


Education in Athens and Sparta

Education in Rome

Education in other Mediterranean cultures, Babylon and Persia


Education in ancient Far East: China and the Indian subcontinent 40


Education in China

Education in India


Western education from the dawn of Christianity to the 20th century


Gradations in the Athenian and Roman education system

Education in medieval times and Renaissance

The Industrial Revolution and schooling for the non-privileged classes


The United Nations 1959 Unanimous Resolution on the Rights of Children

Nursery, kindergarten, primary and secondary schools

Brief presentations of Schooling systems around the Globe

Schooling systems in selected European countries and Russia

Schooling systems in North and South America

Schooling systems in selected African countries

Schooling systems in selected Asian countries, Australia and New Zealand

Schooling for pupils with SEN and Disabilities – A brief preamble

Schooling for SEN and Disabilities pupils in selected E.U. States and Russia

Schooling for SEN and Disabilities pupils in North and South America

Schooling for SEN and Disabilities pupils in selected African countries

Schooling for SEND pupils in selected Asian countries, Australia & New Zealand

From Athens of the 5th century B.C. to the USA of the 20th century A.D.

A brief glimpse of research efforts at the Universities of Iowa, Ohio and Michigan

Tannenbaum and Schmidt's 7 stage 'leadership pattern' continuum

The appearance of 'contingency' and 'situational leadership' theories

'Transactional' and 'transformational' leadership theories

The theory of 'emotional intelligence' comes on stage

When titles signify roles: manager and leader as the two sides of the same coin

Selected duties and responsibilities of primary and secondary school administrators

Characteristics of successful school administrators as 'managers and leaders'


The case of London's 'Tower Hamlets' experience

Jeremy Sutcliffe's 'Desert Island Challenge'

The Wallace Foundation Report on the School Principal as Leader

Mitchells' research on the characteristics of successful special school administrators