Learn How to Live Stress-Free!
The do's and don'ts to avoid stress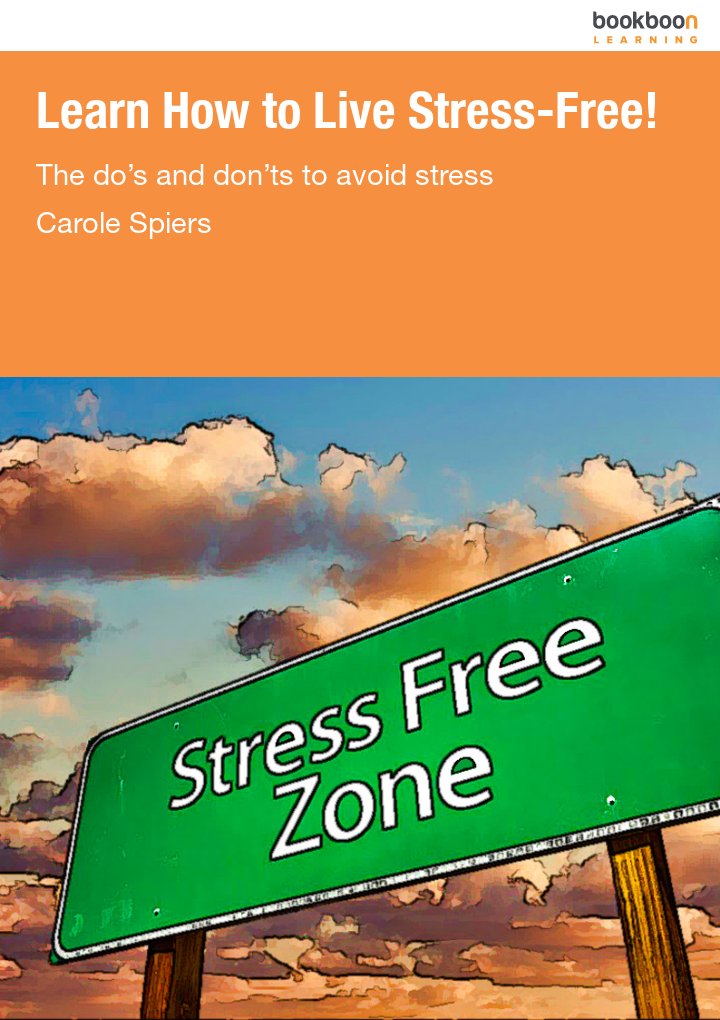 ISBN: 978-87-403-1162-4
1 edition
Pages : 108
Price: 75.50 kr
Price: €8.99
Price: £8.99
Price: ₹150
Price: $8.99
Price: 75.50 kr
Price: 75.50 kr
Download for FREE in 4 easy steps...
This is a Premium eBook
Bookboon Premium - Gain access to over 800 eBooks - without ads
You can get free access for a month to this - and 800 other books with the Premium Subscription. You can also buy the book below
Start a 30-day free trial. After trial: 39.99 kr p/m
Start a 30-day free trial. After trial: €5.99 p/m
Start a 30-day free trial. After trial: £4.99 p/m
Start a 30-day free trial. After trial: ₹299 p/m
Start a 30-day free trial. After trial: $3.99 p/m
Start a 30-day free trial. After trial: 39.99 kr p/m
Start a 30-day free trial. After trial: 39.99 kr p/m
Users who viewed this item also viewed
About the book
Description
This book written by a leading authority on stress, provides a no-nonsense, practical approach to managing stress, both at work and home.
Recommended by doctors for their patients, this book is for everyone - from an individual who needs to effectively manage their personal stress, to a manager who has to deal quickly with any work stress problems at work.
You will discover practical answers to the many questions you may have on how to manage stress in order to achieve a healthy work-life balance.
Full of proven tips and strategies, this book will leave you feeling confident that you can handle stress in a way that will not only deal with the effects of excessive pressure on personal performance and relationships, but also with the root cause.
Read the book from cover to cover, or dip into it when you have a stress-related problem that needs solving quickly! Its aim is to deliver instant answers to your questions.
This is your easy-to-follow, insider's guide to equip you with all the tools to live stress-free.
Content
Step One

How Stressed Are You?
Frequent Misconceptions
Definition of Stress
The Mechanics of Stress
Physical, Emotional and Behavioural Effects of Stress
What causes you stress at home and at work?

Step Two

The Individual Nature of Stress
The Relevance of Stress to Behaviour Types
Levels of Stress in Changes in Lifestyle
Holmes-Rahe Life Changes Scale (1967)
Stress Inducing Situations

Step Three

Recognition and Management of Stress in your Team
Causes of Work-Related Stress in Your Organisation
Effects of Employee Stress on the Organisation
Preventing and Managing Stress in the Team
The Relationship Between Work and Home-Related Stress
Working With an Individual to Identify the Problem
Is the Problem Stress?
Self-Reported Stress
Stress-Related Absence Management
'Return-to-Work' Interviews
Conduct a Return to Work Interview
Conduct an Appraisal Interview
Improve Your Management Style
Organisational Stress Management Initiatives

Step Four

Positive Action Against Stress – Building Resilience for Busy Executives
How to Deal With Your Personal Stress
Modification of Behaviour
Be More Assertive
Improve Your Time Management
Keep a Stress Diary
Manage Type-A Behaviour in Others
Indulge in Humour and Laughter
Take 'Time Out'
Travel With Less Stress
Utilising External Help
Development of a Healthy Lifestyle
A Healthy Diet
Regular Exercise
Stretch and Do Useful Exercises at Work
Relaxation
Relax Quickly – Everyday!
Get Uninterrupted and Sufficient Sleep
Increasing Leisure Time and Taking Up Hobbies
Modifying Our Perspective
Positive Thinking & Self Talk

Quick Fixes

Coping With Stressful Situations
About the Author
Carole credibility is rooted in twenty years' success as CEO of the Carole Spiers Group, a leading provider of Stress Management and Employee Counselling services working with equal success in the contrasting cultures of the UK and the Gulf region where she is renown for creating happier, resilient and more productive workforces.
An acclaimed weekly business columnist for the prestigious Gulf News, the Emirates leading daily newspaper, writing on topical issues facing Middle East Management and is regularly called upon by the national press and media for comment. She is author of industry's bible Tolley's 'Managing Stress in the Workplace' published by LexisNexis and Show Stress Who's Boss!
Carole is a high-energy motivational speaker able to combine inspiration with insight. Her charismatic style and ability to engage emotionally with audiences has made her a sought-after keynote speaker around the world.
In the UK, Carole launched National Stress Awareness day on behalf of the International Stress Management Association of which she is a VP, Fellow and Past Chair. She is also Past President of the London Chapter of the Professional Speaking Association.
Within the high pressure environment in which we work, stress is not easy to manage. However, Carole is here to help you.
Wikipedia: http://en.wikipedia.org/wiki/Carole_Spiers
Klout score - 73%: https://klout.com/#/thestressguru
LinkedIn: https://www.linkedin.com/profile/view?id=AAIAAAALRbcBkDdVFNENdLw19tbyaypx7fCD3Pg&trk=nav_responsive_tab_profile
Twitter: @thestressguru
Website: http://www.carolespiersgroup.co.uk
Email: cs@carolespiersgroup.co.uk