Introduction to Scientific Research Projects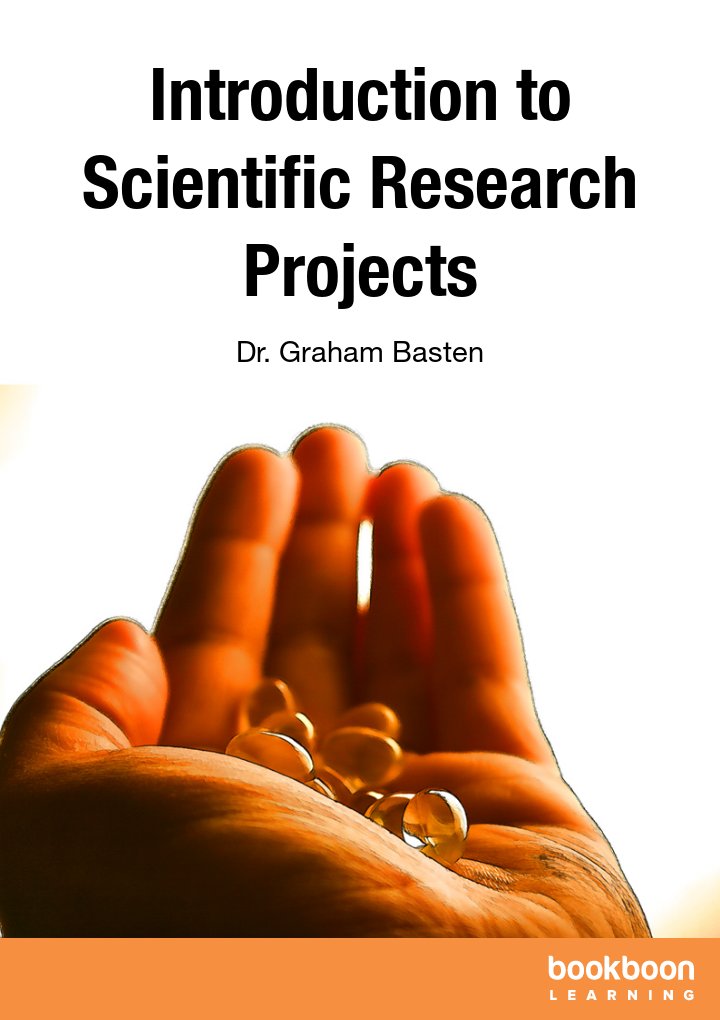 ISBN: 978-87-7681-674-2
1 edition
Pages : 46
Price: 129.00 kr
Price: €13.99
Price: £13.99
Price: ₹250
Price: $13.99
Price: 129.00 kr
Price: 129.00 kr
Download for FREE in 4 easy steps...
This is a Premium eBook
Bookboon Premium - Gain access to over 800 eBooks - without ads
You can get free access for a month to this - and 800 other books with the Premium Subscription. You can also buy the book below
Start a 30-day free trial. After trial: 39.99 kr p/m
Start a 30-day free trial. After trial: €5.99 p/m
Start a 30-day free trial. After trial: £4.99 p/m
Start a 30-day free trial. After trial: ₹299 p/m
Start a 30-day free trial. After trial: $3.99 p/m
Start a 30-day free trial. After trial: 39.99 kr p/m
Start a 30-day free trial. After trial: 39.99 kr p/m
Users who viewed this item also viewed
About the book
Reviews
Prof. Desai RS
★★★★★
Very helpful to students doing their research projects.
mbeng Eben penda
★★★★★
This is a good guide to be used even as a manual when conceiving and designing research projects.
Raymond G. Vance
★★★★★
All the fundamentals of research, doing research and presentation rolled into one. Great guide. This helped me monitor the status of my research project, including developments needed to meet desired goals.
Description
Introduction to Scientific Research Projects is a concise introduction to the undergraduate scientific research project. It is primarily aimed at undergraduate students reading medicine, nursing and midwifery and subjects allied to health such as Biomedical Science who will be expected to undertake some kind of research project as part of their degree. Exploring the different types of projects, and individual components of dissemination (poster, oral, viva, and thesis), by using tips, example boxes, and analogies, it makes an easy and enjoyable read for both students and supervisors alike.
Preface
This book is primarily aimed at undergraduate students undertaking scientific research projects as part of a programme in medicine, nursing and midwifery, subjects allied to health and biological sciences, although it is generally applicable to all project work. It will also be useful to professionals undergoing continuing professional development (CPD) or changing to study at MSc masters level and who need revision on scientific research methods. Since the book uses "example boxes" to explain complex terms in lay language, it should also be accessible to patients and people with a non-clinical background but an interest in the subject.
As this book is an introduction to the area, you may be inspired for, or want, further training and reading. There are many excellent resources within institutes and online, too many to list here, although I would recommend starting with your own institutes' library, support or academic teams for further information.
Content
What is an undergraduate scientific research project?

How is it different to other types of assessment?
How is different to other types of research projects?
What types of research projects are there?
What project will best fit my personality?
What will I be expected to do and learn?
Summary

Choosing your project, hopes and expectations

When to chose your project
Hopes
Expectations
Summary

Planning your project

Time management
Student supervisor responsibility
Research personnel
Etiquette and survival tips
Staying alive and not being sent to prison (safety and ethics)
Plagiarism and academic offences
Summary

Critiquing existing research

Choosing a paper to review
Writing the critique
Critiquing a research grant

Experimental design

Planning the experiment
Controls
Performance, feedback, revision
Summary

The scientific poster presentation
The scientific oral presentation

Constructing the presentation
Navigating the session
Viva Voce
Summary

The thesis and scientifi c writing

Preparation
The thesis sections in more detail
Summary

Summary
About the Author
Dr Graham Basten is Acting Head of the School of Allied Health Sciences at De Montfort University (UK). He holds a PhD from the UK government's Institute of Food Research and has researched and lectured extensively over the past 10 years on clinical biochemistry, nutrition and folate at the Universities of Sheffield and Nottingham (UK). He is a De Montfort University Teacher Fellow and has been nominated for the Vice Chancellor's Distinguished Teaching Award. As a senior lecturer in Clinical Chemistry, and as leader of the undergraduate Projects module, this expertise and experience is transferred to the concise introductory textbooks written for Book Boon.
Select research publications
1. Blood folate status and expression of proteins involved in immune function, inflammation, and coagulation: biochemical and proteomic changes in the plasma of humans in response to long-term synthetic folic acid supplementation. Duthie SJ, Horgan G, de Roos B, Rucklidge G, Reid M, Duncan G, Pirie L, Basten GP, Powers HJ. J Proteome Res. 2010 Apr 5;9(4):1941-50
2. Sensitivity of markers of DNA stability and DNA repair activity to folate supplementation in healthy volunteers. Basten GP, Duthie SJ, Pirie L, Vaughan N, Hill MH, Powers HJ. Br J Cancer. 2006 Jun 19;94(12):1942-7. Epub 2006 May 30
3. Associations between two common variants C677T and A1298C in the methylenetetrahydrofolate reductase gene and measures of folate metabolism and DNA stability (strand breaks, misincorporated uracil, and DNA methylation status) in human lymphocytes in vivo. Narayanan S, McConnell J, Little J, Sharp L, Piyathilake CJ, Powers H, Basten G, Duthie SJ. Cancer Epidemiol Biomarkers Prev. 2004 Sep;13(9):1436-43
4. Effect of folic Acid supplementation on the folate status of buccal mucosa and lymphocytes. Basten GP, Hill MH, Duthie SJ, Powers HJ. Cancer Epidemiol Biomarkers Prev. 2004 Jul;13(7):1244-9