Energy supply in the earlier industrial era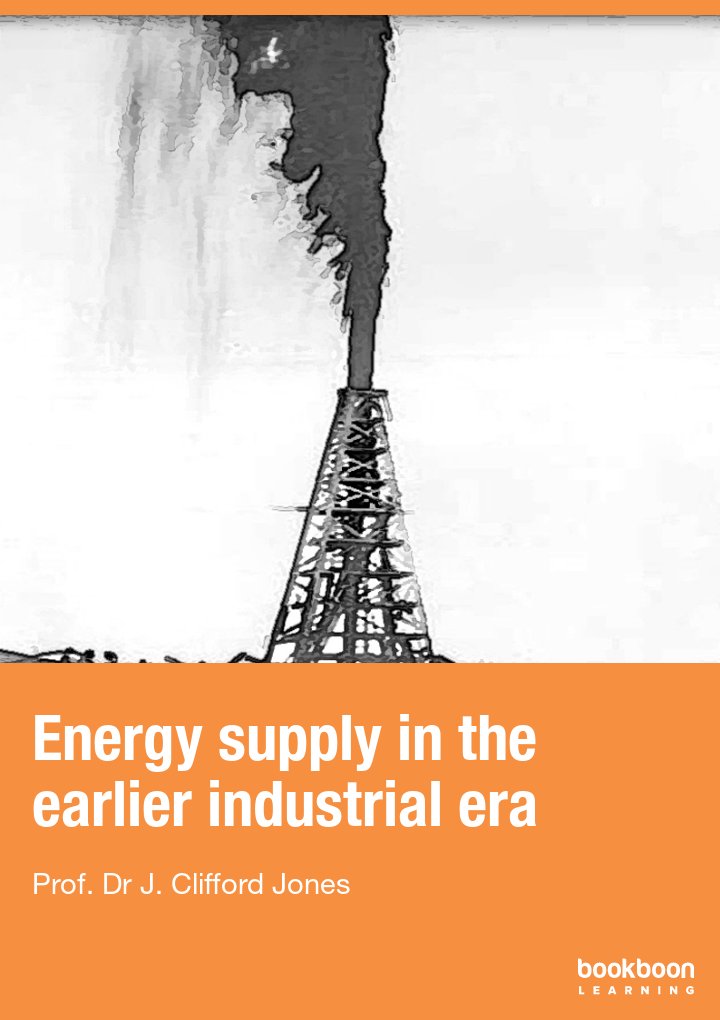 ISBN: 978-87-7681-546-2
1 edition
Pages : 32
Price: 75.50 kr
Price: €8.99
Price: £8.99
Price: ₹150
Price: $8.99
Price: 75.50 kr
Price: 75.50 kr
Download for FREE in 4 easy steps...
This is a Premium eBook
Bookboon Premium - Gain access to over 800 eBooks - without ads
You can get free access for a month to this - and 800 other books with the Premium Subscription. You can also buy the book below
Start a 30-day free trial. After trial: 39.99 kr p/m
Start a 30-day free trial. After trial: €5.99 p/m
Start a 30-day free trial. After trial: £4.99 p/m
Start a 30-day free trial. After trial: ₹299 p/m
Start a 30-day free trial. After trial: $3.99 p/m
Start a 30-day free trial. After trial: 39.99 kr p/m
Start a 30-day free trial. After trial: 39.99 kr p/m
Users who viewed this item also viewed
About the book
Description
This book commences discussion at the industrial revolution and attempts to unfold the chronology of energy supply between then and the First World War. Coal features throughout the book and there is also detailed coverage of the early years of the oil industry. Political and social factors and the interplay of those with fuel demand are emphasised.
Preface
It is difficult to claim to have an in-depth knowledge of a subject if such knowledge is restricted to the present and the recent past. Information and insights on a particular topic from the past can, in a well informed mind, be reprocessed and contribute to the topic in the present and, even more importantly, in the future. This is saying no more than Lewis Carroll's maxim:
'It's a poor sort of memory that only works backwards'
This monograph of a little under 8000 words is an attempt to outline fuel supply from the late eighteenth century, when steam power was first becoming prevalent, up to immediately before the First World War. The treatment is quantitative, there being a number of calculations relevant to fuel performance. Prices are brought up to date by use of a recognised index accessible on the Web. The importance of the availability of crude oil from circa 1860 onwards is brought out, and growth in the oil industry over the next several decades analysed. Social and political themes feature centrally.
The text is structured as a monograph having sections instead of chapters. It is directed primarily at those with professional involvement in energy supply. Those seeking to understand the role of energy supply in world affairs – more important now than it ever was – might also benefit from the text. I shall welcome comments from readers.
J.C. Jones
Aberdeen, April 2010.
Content
Introduction
The early late eighteenth and early nineteenth centuries

Preamble
Newcomen's steam engine in original and more advanced forms
Fuel for steam power in the early 1800s

The Period 1810-1870

Background
New applications of coal
Thermodynamic analysis of early steam locomotives
Coal production internationally in the mid Nineteenth Century
Producer gas
Oil from shale

Enter Oil

Introduction
The 1860s and 1870s
Expansion between 1880 and 1900
The early years of automobile manufacture
The Mexican oil industry
Fuel gas usage at this period

A glimpse into the 'future'
Concluding remarks
References
Postscript
Endnotes
About the Author
Clifford Jones has spent a working lifetime in teaching, research and writing on fuels and combustion. He has held academic posts in the UK and Australia and has held visiting posts in a number of countries including Kazakhstan. He has written over 20 books and numerous papers and articles. He has major broadcasting experience.