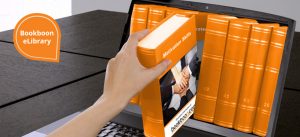 Bookboon's eLibrary, the most simple and effective solution in the market.
We at Bookboon have heard about the difficult times that Swets is currently going through, and understand the challenges this provides for employees and customers affected by this unfortunate situation.
Bookboon is one of the obvious alternatives for Swets clients, as we have the capacity and are very happy to help them in their transition.
Thanks to the Bookboon eLibrary, which includes an extensive portfolio of over 400 quality business eBooks, we offer an ideal alternative to Swets.
Bookboon is the world's largest eBook publisher, and focuses on high-quality educational books for business professionals.
We specialize in helping clients with internal training, education, and development of employees. (more…)