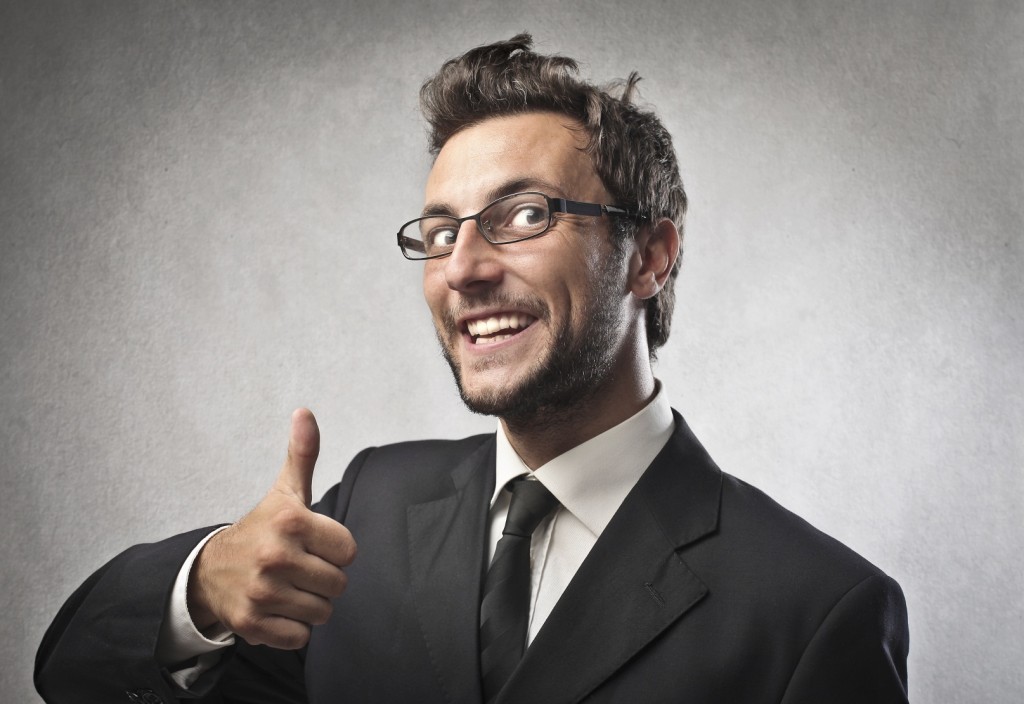 This article is based on the free eBook "Stress and Work/Life Balance"
The way we think and what we believe is expected from us has a huge influence on our level of happiness and the possibility of achieving a healthy work-life balance. Negative thinking and stress usually start with irrational beliefs such as "I must always be approved by everyone". However, there are plenty of ways to learn how to relax more, think positive and "de-pressure" your life. Here are just some of many tips on how to gain a positive attitude and manage tasks stress free.   
Get rid of some of the most common irrational beliefs
Many people hold irrational and unrealistic beliefs which in extreme cases are blighting their lives. It seems to them that society is out of step and has got it all wrong! Irrational beliefs can also dictate our behaviour. We assume our behaviour springs from our emotions or feelings (anger, for example) and therefore it is what we should address. But we shall fail to deal with it properly unless we challenge and adapt the irrational belief which is at the start of the chain, for instance 'I must always be treated fairly…'
First irrational belief: I must always be approved of by everyone
Second irrational belief: I must always be treated fairly and justly by everyone.
Third irrational belief: There is always a perfect solution to every problem.
The unyielding words may seem extreme but they represent the unconscious exaggeration going on in the mind and the constant reinforcement of the irrational belief.
Challenging negative thinking
It is inevitable that there will be times when a wave of negative thinking drags us down, especially when we are mentally exhausted. The skill is to prevent the harmful self-talk from overwhelming us by not letting it persist too long. There is every chance that one or more of the following is pervading our thinking and it helps to identify the culprits and challenge them with a good dose of rationality.
Am I jumping to conclusions?
Am I assuming that my view of things is the only one possible?
Am I thinking in all-or-nothing terms?
Am I using ultimatum words in my thinking, like 'must', 'got to', etc.?
Am I totally condemning myself (or someone else) on the basis of a single event?
Am I expecting myself to be perfect?
Am I exaggerating the importance of events?
Am I fretting about how things should be, instead of accepting and dealing with them as they are?
Am I assuming I cannot do anything about my situation?
The fourth of these, concerning the use of language, is worth expanding. If we are under pressure and not handling things very well, we are quite likely to start using exaggerated and unyielding words, indicating that we are getting things out of proportion and making them seem worse than they really are.
Self-affirming questions and slogans
Many people prefer not to delve too deeply into the psychology and 'mumbo jumbo' of stress but are looking instead for a few simple slogans, statements or questions to serve as quick-fix reminders of how they can help themselves. If you are inclined this way, then when you feel stress creeping up on you it may help to consider the likely cause and then select appropriately from this list.
Ask yourself  …
Who is doing the upsetting?
Am I bound to be stressed by this?
Tell yourself  …
I have a choice not to get stressed.
It is unrealistic for everyone to approve of me.
It's unrealistic for life/people to always seem fair.
It's OK to make a mistake.
It's OK to put myself first.
Other people's standards/expectations can be different from mine.
And finally  …     
Drop your shoulders and breathe low and slow
If you are looking for more tips on how to think positively, you can download and study the free eBook "Stress and Work/Life Balance – Insights for Managers" written by David Newth.