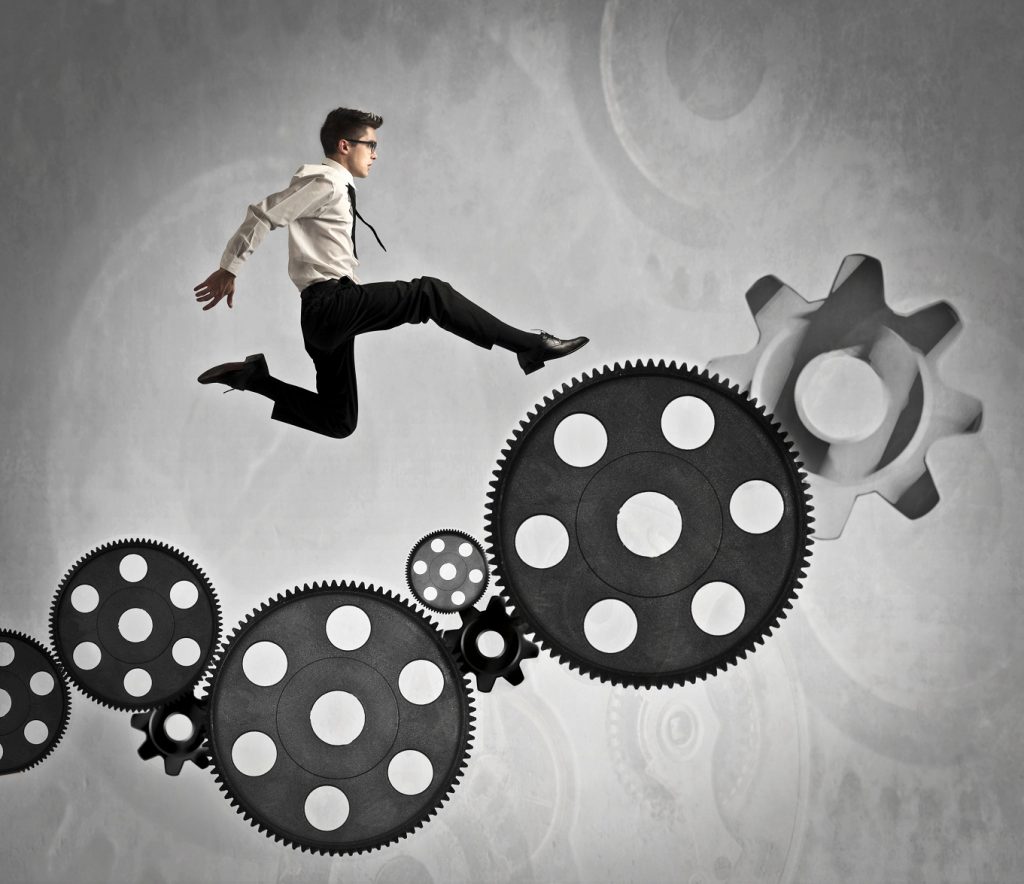 This article is based on the free eBook "Procrastination – Dimensions, Motives, and Impact"
Are you a procrastinator? Then you are not alone. Procrastination is a common problem which can stand between you and the task at hand. However, you might be happy to hear that there are many easy techniques to avoid the procrastination track. Here are some practical tips that can help you explore your strengths and develop a habit structure to overcome procrastination. Start today!
Tip #1 – Use "to do" management programs effectively
If you find yourself procrastinating because you feel overwhelmed, implementing a good "to do" system could be the solution that allows you to get down to business. Keep in mind that a good "to do" program is one that allows you to update tasks quickly and capture thoughts as they occur. While a pen and paper might work for some people, most will be better served by a mobile device running programs like Evernote, Remember the Milk or Things.
Tip #2 – Establish appropriate organization systems
It's no wonder you procrastinate when you know it's going to take at least 20 minutes to find all the documents needed to get started on a project! Instead, develop strong filing systems for your email and digital documents, as well as organizational plans for everyday items around your home. Doing so will prevent the delays that often cost you big in terms of productivity.
Tip #3 – Try the Pomodoro Technique
The Pomodoro Technique involves working in 25 minute chunks, punctuated by long and short breaks. Use an app like Focusbooster to monitor your progress, and you'll likely find that working in small windows is less overwhelming (and less likely to cause productivity) than tackling a large project all at once.
Tip #4 – Don't "break the chain"
Set daily goals that will help you complete major projects (for example, exercising for 20 minutes each day or writing for one hour) and then mark off the days you meet your goals on a printed calendar. Watching the long line of "X"s grow across your calendar will help you avoid procrastination in order to not "break the chain".
Tip #5 – Identify your most productive times
If you're more focused in the morning, set aside this time for your biggest, most complicated projects. Putting off important work until the times when you're less productive is likely to lead to procrastination.
Tip #6 – Start small, finish big
When your "to do" list seems overwhelming, try to find a few small items that you can knock out quickly. Your feelings of accomplishment will grow and help give you the momentum you need to tackle whatever's on your project list.
Tip #7 – Create a focused environment
Understand what type of environment you work best in and recreate these conditions as much as possible in your workspace. Taking steps to minimize distractions and make your work station as welcoming as possible will make it easier for you to get down to business faster.
Tip #8 – Identify your Top 3 "must do" items
Every night, before you go to bed, write a list of the top three items you most need to finish the next day. When you have a focused plan of attack ready and waiting for you in the morning, you'll be less likely to procrastinate.
Tip #9 – Bet on yourself
If you're afraid your procrastination will prevent you from meeting an important deadline, place a bet on the StickK.com website for a certain amount of money that will be donated to an organization you don't like if you fail to complete your tasks on time.
Tip #10 – Batch process similar tasks
The amount of prep work needed for each different project on your "to do" list can make projects seem larger than they really are. Instead, batch process your tasks to complete similar projects at the same time – eliminating the time needed to switch between tasks and reducing your chances of procrastinating.
Tip #11 – Reward yourself at project milestones
When facing a large task, break the overall project down into several smaller milestones and set up rewards for achieving each new deadline. Make sure the rewards are things you'll be excited to receive (for example, a new book or a nice dinner out) in order to truly give procrastination the boot.
Tip #12 – Eating the elephant
As the saying goes, the only way to eat an elephant is one mouthful at a time! If you can't face tackling a large project in its entirety, find one small "mouthful" you can work on in order to prevent procrastination from sneaking in.
Tip #13 – Monitor your internet usage
If you find yourself falling into the vicious trap of funny Youtube videos and cute kitten pictures online, eliminate procrastination by policing your internet activities with free app like RescueTime and LeechBlock.
There are many more tips which can help you stop procrastination and regain self-respect. If you would like to develop yourself even further, you should read the free eBook "Procrastination – Dimensions, Motives, and Impact" written by Fathi El-Nadi, Ph.D.