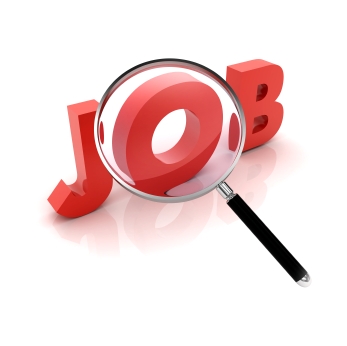 This article is based on the eBook "Resume Secrets Exposed"
In the competitive job environment where first impressions count and the time we have to impress the potential reader is becoming shorter and shorter, the most effective way to ensure that your job application stands out from the competition is through a professionally written cover letter. There is, however, a fine line between a cover letter that enhances your application and one that can actually do you a disservice. This is why it can't hurt to take another look at how to write a cover letter.
Top 3 tips for writing a cover letter
First impressions
You may have the greatest personality and the exact skills required for a particular job, but without a compelling cover letter that attracts the reader's attention immediately you will never get the opportunity to prove that you are the perfect candidate.  Establish your reason for applying to the role within the first couple of sentences. As a graduate, you need to establish your "brand" and make it clear to the reader that you have unique attributes that make you the perfect person for the job. Therefore it is important to write a good personal profile.
Target your cover letter
A "one size fits all" approach to job seeking does not work. There is no quick fix to getting a new job and a generic cover letter will be spotted from a mile away! The key to cover letter writing is to individualize the cover letter to the reader and make sure that they know that your letter has been written for their specific job. A targeted cover letter can help open doors and portray that professional image.
Forget the clichés
I can't stand clichés! It's my number one pet hate. When I read through a cover letter, I want the person's personality to shine. The last thing I want to read is a cliché. As the hiring manager, I want to feel that what I am reading is a truthful assessment as opposed to statements that do not add any value to the person's application.
Three words that will kill your cover letter
The most important thing you need to do when writing your cover letter is remember that the person reading it cares about what you have to offer them, not about who you are in general. When you start off with "My name is…" a hiring manager is immediately going to think that he or she is about to read a life story, and they won't be particularly interested. While it may be anything but a mini-autobiography, it doesn't matter when you've already turned off the reader with those 3 words.
Starting off with "My name is…" is pretty irrelevant when you think about it. Your name is already at the top of the page, or it's listed as the return name in your email message; you don't need to remind them a third time. Instead, you need to focus on why you are writing this letter, and stick to just that.
Common mistakes when writing a cover letter
If you're going to take the extra time to write a cover letter that you include along with your resume, you might as well write it properly! Avoid common mistakes when writing a cover letter, otherwise your application will be immediately discard all together. Here's a sample of some mistakes:
Letter addressed to the wrong person or company: It doesn't annoy hiring managers that you're probably applying for other jobs, but it does annoy them when you don't take the time to check that your cover letter is addressed properly.
Spelling and/or grammar mistakes: You're probably tired of being told to check and re-check your work, but it is extremely important! When spelling or grammar errors show up on your cover letter, the person reading it is going to think that you either don't know how to write properly or that you didn't bother to check it over. Either way, it's bad news for you.
It's too long: Cover letters should be short and to the point. They should provide some basic information about how you are specifically qualified for the job in question. That's pretty much it. Anything longer than a few paragraphs starts to look more like an essay, and it's an immediate turn-off.
No cover letter: This is the worst mistake of all. You're competing against dozens of other applicants who have instantly shown that they took more time to apply than you.
At the end of the day, you just want to give yourself the best chance possible to be called for an interview. Think about what a potential employer wants to know most about you, and try to convert this into a cover letter.
If you'd like to learn more about what a successful job application is all about, then download the eBook "Resume Secrets Exposed"